From our extensive 3D printing business directory, these are the 3D printing businesses based in the UK. These range from 3D printer manufacturers, to 3D printing resellers and distributors, in addition to 3D printing services. There are quite a few famous UK 3D printing manufacturers, such as Renishaw, for instance. Renishaw is in the metal 3D printing industry with their RenAM 3D printer systems. These printers use metal laser sintering to 3D print complex metal parts on demand.
There is a number of 3D printer resellers based across the UK, working with various manufacturers such as Makerbot, Lulzbot, Ultimaker, and more. Many 3D printing services exist all around the UK. These range from rapid prototyping services using SLS or SLA 3D printers to 3D software services which create custom STL files. These UK 3D printing services help projects and ideas become tangible 3D models.
AM3D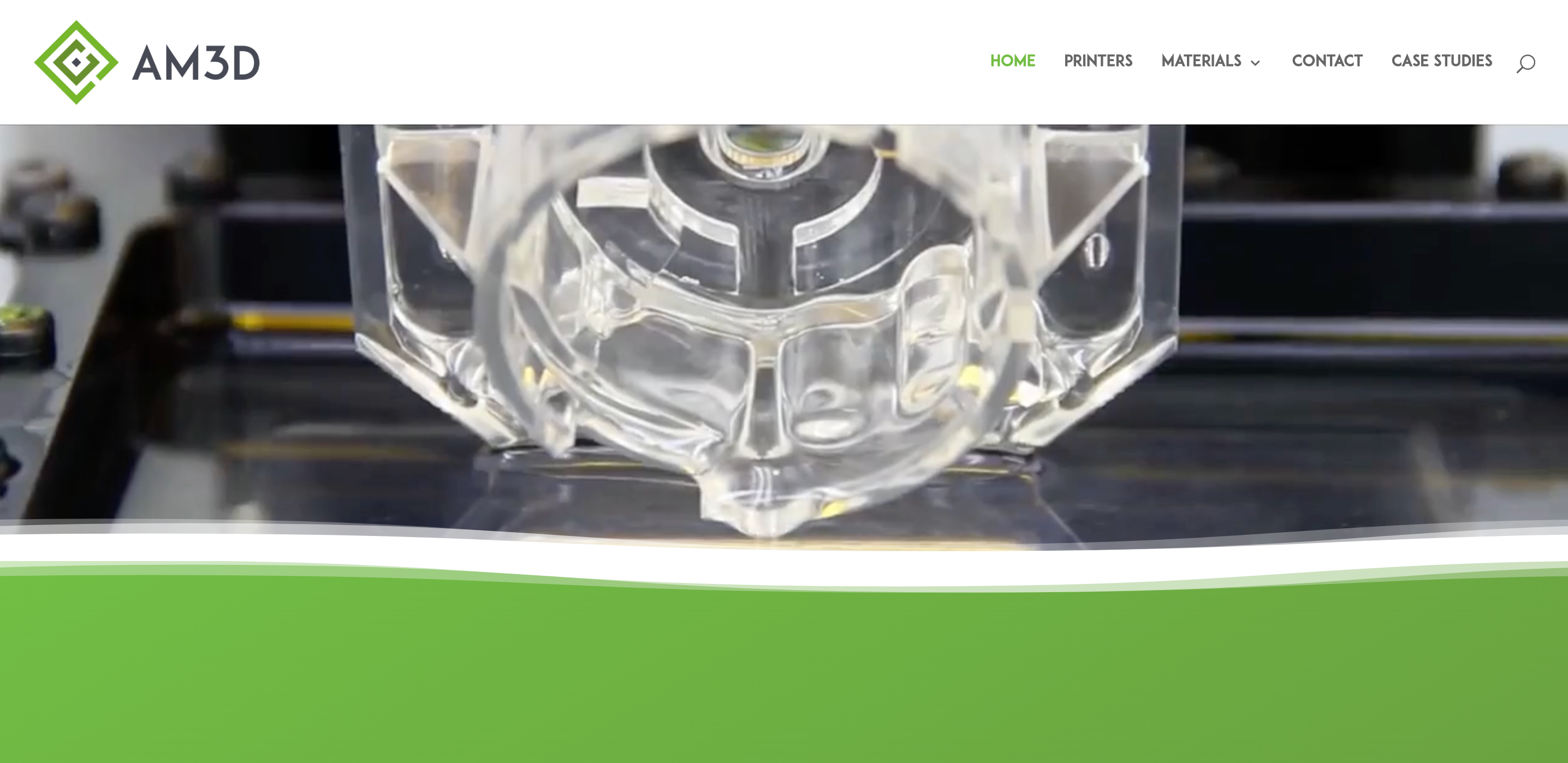 AM3D are an exclusive UK reseller for VSHAPER printers. They sell a range of VSHAPER printers, materials, and software. They will look at the best way additive manufacturing can support your needs and offer the best solution possible. This includes installation, training and support when necessary. AM3D's range of VSHAPER printers includes the GO, 270, 450, PRO, and more.
As well as selling VSHAPER printers, AM3D.co.uk also sell a variety of printing materials. This variety of FILSHAPER filament include PLA, ABS, PEEK, and more. These high-quality materials combined with the VSHAPER printers offer users the tools to create very precise, strong models.
In addition, AM3D offer services to print a variety of materials, including PEEK. These services assist companies in areas such as rapid prototyping, manufacturing, and more.
| AM3D Materials |
---
AME Group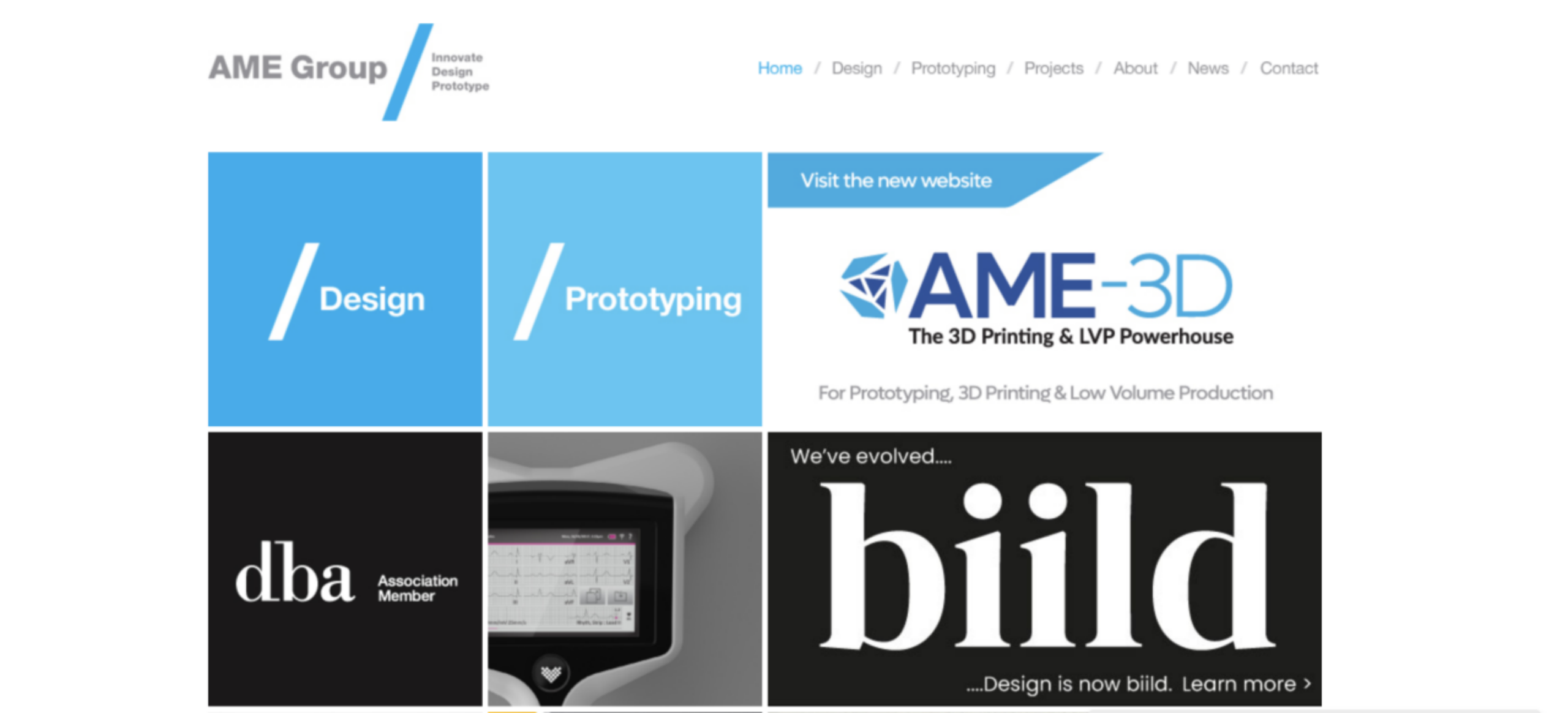 A 3D printing and prototyping company based in the North of England.
We offer SLA (& High Resolution), SLS, Vacuum Casting and RIM Casting services.
Thanks to a wide material choice and our skills in post-processing, we've been supporting UK businesses for over 20 years.
Our clients include niche manufacturers wanting to go direct to market, specialist toy manufacturers for whom accuracy is everything, healthcare and medical devices to change peoples' lives for the better and even some rocket science.
Choose our 3D printing and prototyping services to:
Create visually stunning and highly accurate prototypes to help you get your product to market.
Get a 3D printed part on demand thanks to a brilliant customer service and a solution-focused production crew
Enquire today.
---
3DPRINTUK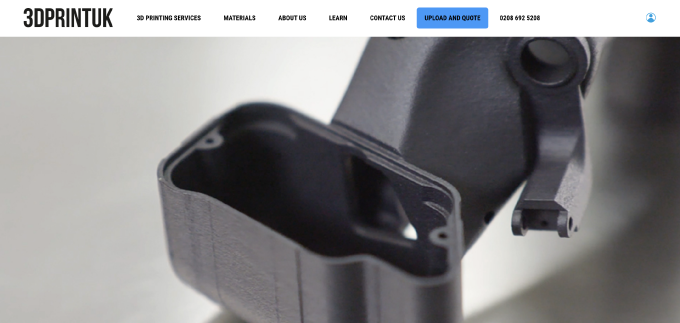 3DPRINTUK is a UK-based 3D printing service in Bow, London. They specialise in a range of services, such as SLS prototyping made from nylon, low volume batch production services, and other 3D printing and CAD services.
The 3D printed camera recently on Kickstarter by Paul Kohlhaussen was printed in 3DPRINTUK's studios, as well as a number of other interesting projects including 3D printed wallets, bluetooth speakers, and PS4 controllers. 3DPRINTUK are an ideal business for high-quality 3D prints and rapid prototyping, and offer a variety of tutorials to help if you're new to 3D printing too.
---
Daemon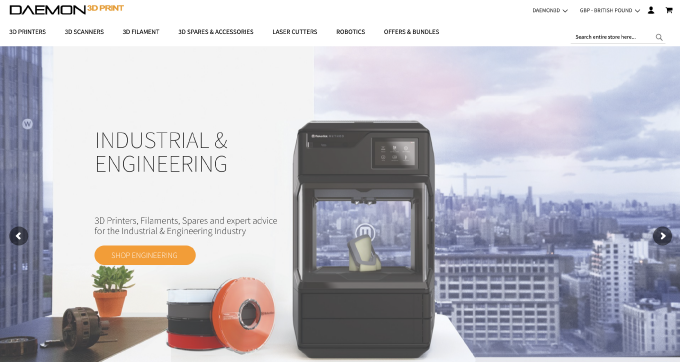 Daemon are a 3D printing reseller and distributor based in Cambridge, UK. They provide a wide variety of 3D printing services such as education on 3D printing, 3D printing supplies and filaments, in addition to 3D printers and scanners by a number of well-reputed manufacturers.
Daemon distribute both desktop and professional 3D printers. They sell desktop 3D printers for brands such as Makerbot, and BQ, as well as supplying professional 3D printers by Stratasys and Leapfrog.
---
TOffeeAM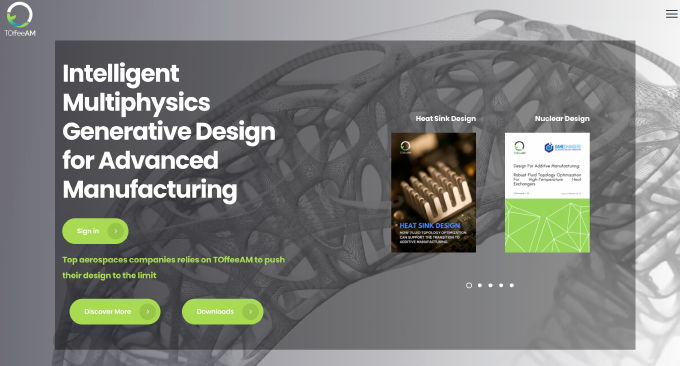 TOffeeAM licenses a design software that enables you to optimise your engineering component to maximise its performance. It is specialised in fluid-structure generative design, with applications in heat exchangers, valves and robust systems.
TOffeeAM is a spinout of Imperial College of London, one of five winners of Formnext 2020 startup competition.
Our code is already trusted by some leading corporates around the world.
The team is formed by aerospace engineers with different background in optimization, heat transfer, structural mechanics and artificial intelligence.
Our cloud based solution is 20 times faster than standard design methods and generates more performing solutions.