1.Simplify3D
Simplify3D is a powerful 3d printing software that controls all aspects of 3D printing, not only fixing problems in the model, but also performing jobs such as slicing. It is possible to switch quickly between different machine configurations, allowing control of everything from one central application. A very realistic pre-print simulation is also included to view the exact operation the 3D printer will perform before starting to print, allowing a visual animation of the extruder. And use the realistic simulation to spot potential problems before turning on the 3D printer.
2.3DXpert
3DXpert supports every step of the AM workflow, from design to post-processing. The AM process can be streamlined for a fast and efficient transition from 3D CAD models to high quality 3D printed parts. Achieve successful, high-quality prints and prepare designs for additive manufacturing (AM) to achieve rapid production of the first good part. Minimise manufacturing costs and reduce print time, material consumption and post-processing
3.Slic3r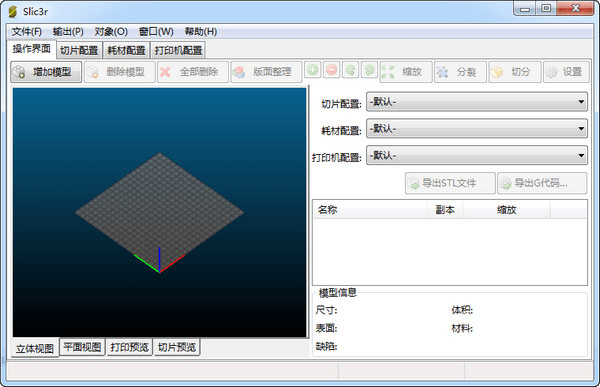 Slic3r is the tool needed to convert 3D models into 3D printer print instructions and is also a professional and powerful 3D printing slicing tool software that cuts models into horizontal slices (layers), generates toolpaths to fill them and calculates the amount of material to be extruded. Multiple simultaneous printers can also be supported. Tool also for cutting meshes in multiple solid parts, with visual preview effect
4.Ultimaker Cura
Ultimaker Cura is 3d printing software that integrates with CAD software to streamline workflows or access custom settings for deep control, at the heart of Cura is a powerful open source slicing engine that helps users streamline the process. Easy remote 3D printing and device management with BI tool compatible analysis, the ability to store and share designs to build digital libraries of parts, seamless workflow connectivity.
5.Repetier Host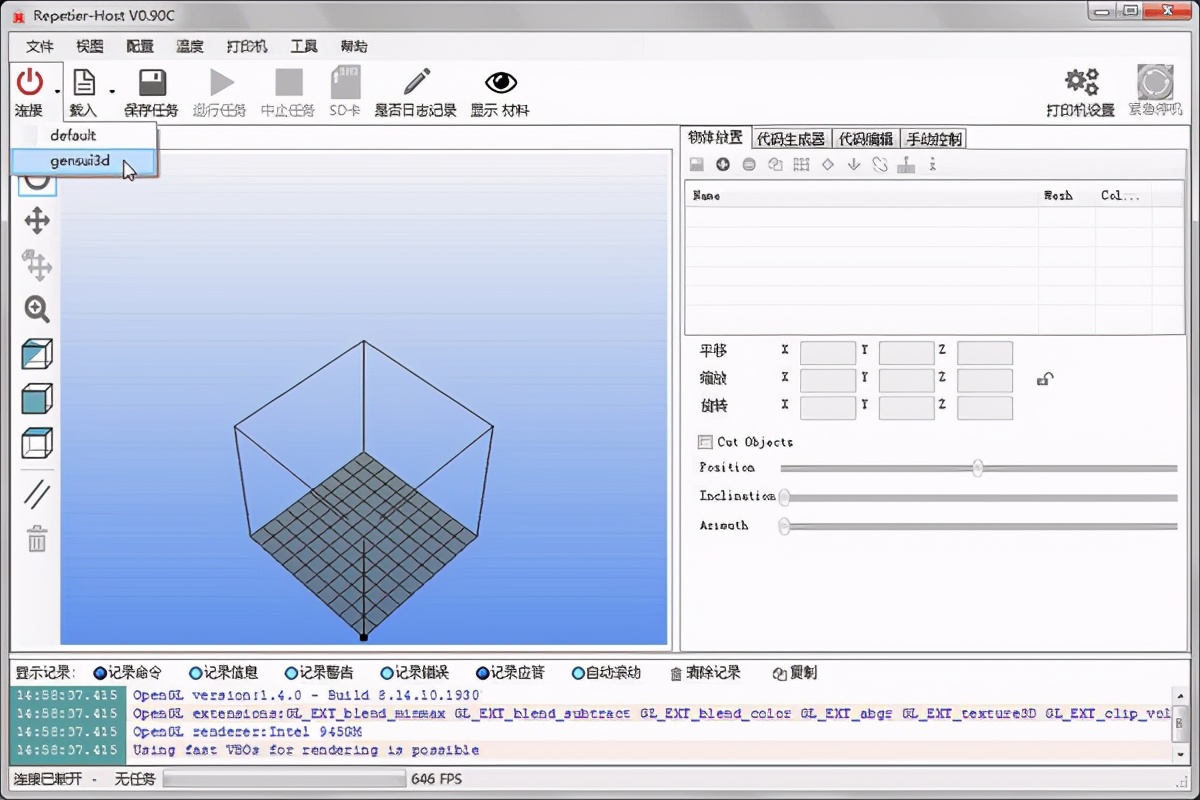 Repetier Host is a full-featured 3D printing software that allows you to import one or more 3D models and place, scale, rotate or copy them onto a virtual bed. Use different slicer slicing plates and optimal settings to obtain perfect results. Complete inspection of the results in zones or layers. Print directly from the host computer via USB or TCP/IP connection, via SD card or repeat server. Enables easier preview of slicing and printing results and supports remote control of printing operations.
6.Octoprint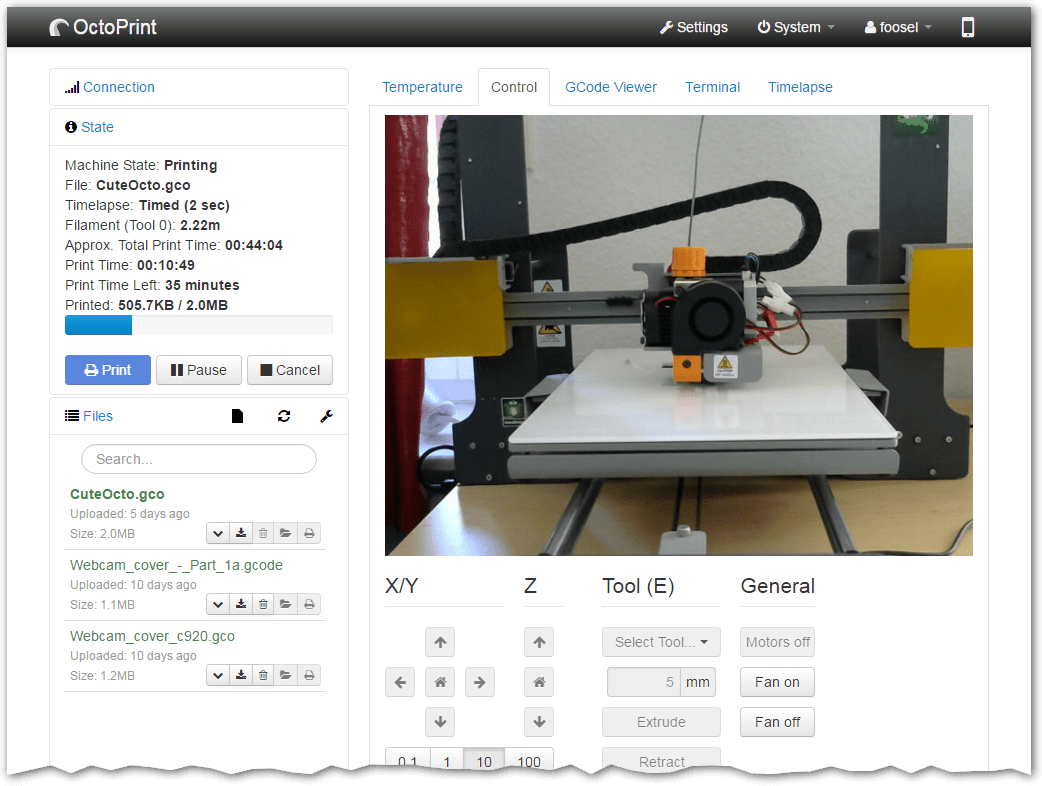 Octoprint is a professional 3D printing server that adds powerful peripheral management capabilities to ordinary 3D printers and also enables "cloud" 3D printing, allowing you to control the printer from a computer or mobile device, via a local network or the cloud, monitor the printer's temperature, work progress, remaining wire volume and other parameters in real time, and even install a camera to watch the printer work directly.
---
7.EasyPrint 3D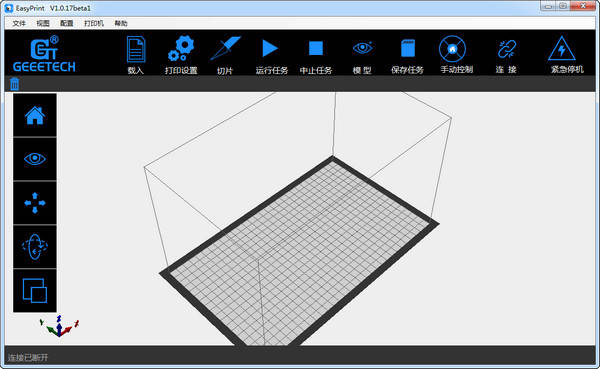 EasyPrint 3D is a professional and useful 3d printing software designed for 3d printers and also supports a wide range of brands of 3d printers. The software combines both printer control and slicing functions in one intuitive and responsive interface to meet the different printing needs of beginners and advanced users.
8.Autodesk Netfabb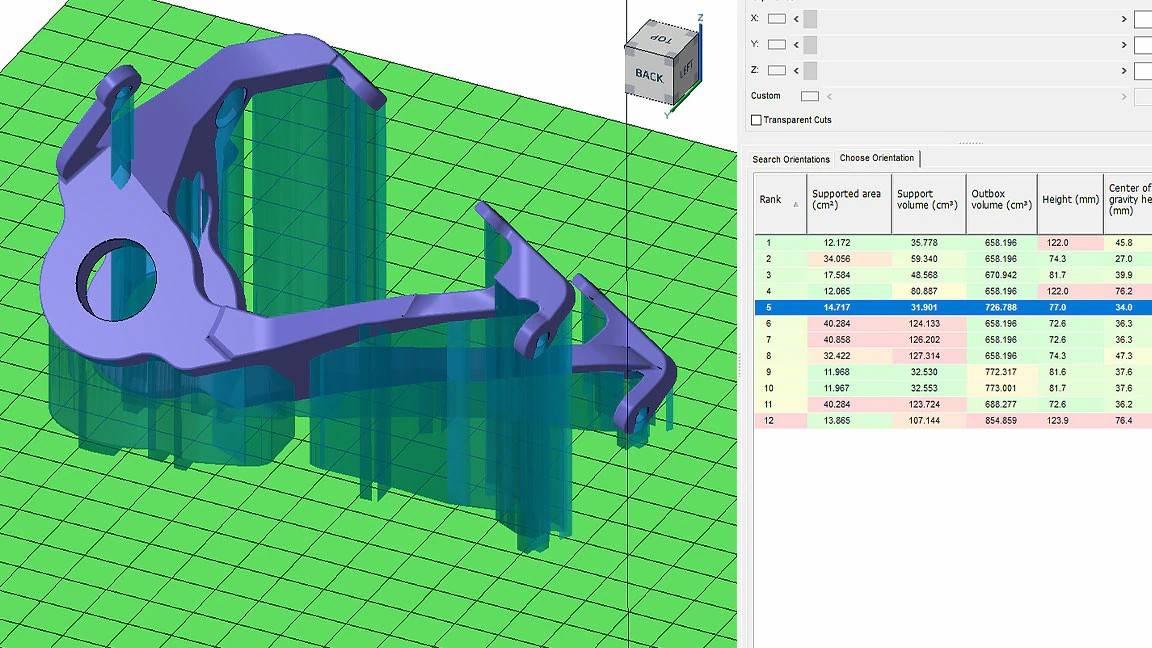 Netfabb is a powerful and useful 3D model repair software from Autodesk, with the ability to view, edit, repair and analyse 3D STL files and slices for additive manufacturing, additive manufacturing and 3D printing, enhancing communication between 3D printers and 3D objects, providing a wealth of tools from design optimisation to 3D printing optimisation, making the 3D printing process It provides a wealth of tools to optimise the 3D printing process, from design optimisation to 3D printing optimisation, making the 3D printing process smoother, reducing the occurrence of errors, speeding up the 3D printing process, saving on 3D printing materials and achieving significant cost savings. The result is a better streamlined workflow and fast access to successfully printed parts from 3D models.
9.CraftWare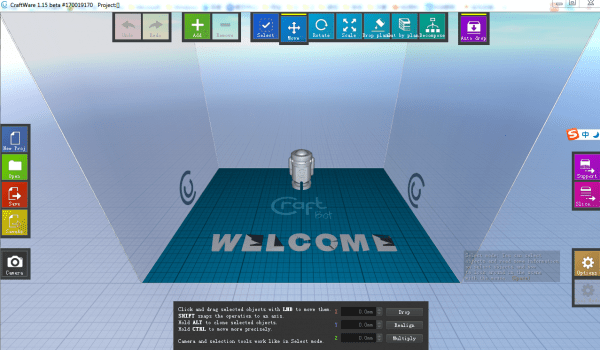 CraftWare, developed by a Hungarian 3D printer manufacturer, is a very useful software for slicing 3D prints, which also supports other 3D printers. It supports switching between "easy" and "expert" modes. It offers 3D project creation, 3D printer recognition, digital conversion, model conversion and rectangular cutting functions, allowing users to print models and convert them into cutting configurations for better operation. It also supports the conversion of various stl and obj files into gcode toolpath formats that are recognised by 3D printers, as well as scaling, shifting and rotating files.
10.Estlcam 3D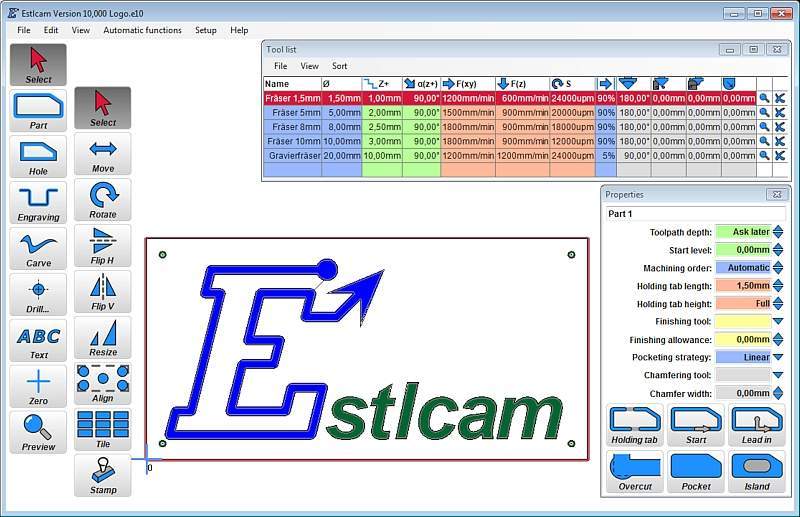 Estlcam 3D is a powerful 3D printing tool that helps users to convert various 2D models into 3D format, then preview, print and other operations.