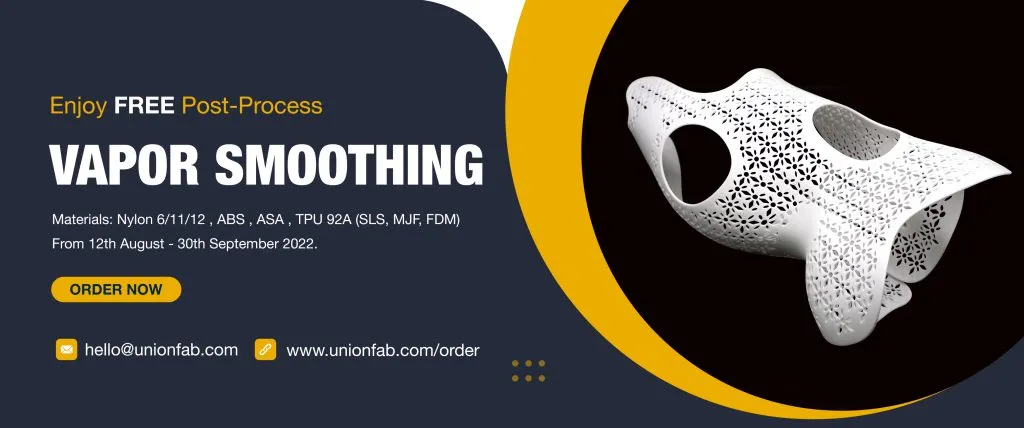 Powder bed fusion processes such as Selective Laser Sintering (SLS) and HP Multi-Jet Fusion (MJF) yield a matte sugar cube surface finish. Fused Deposition Modeling (FDM) shows clear layer lines. Over the past 30 years, post-treatment surface finishes such as abrasive polishing, hand finishing, and coating have slightly improved the surface finish of 3D printed parts. When appearance is a priority, engineers can choose completely different processes such as injection molding, machining, or urethane casting.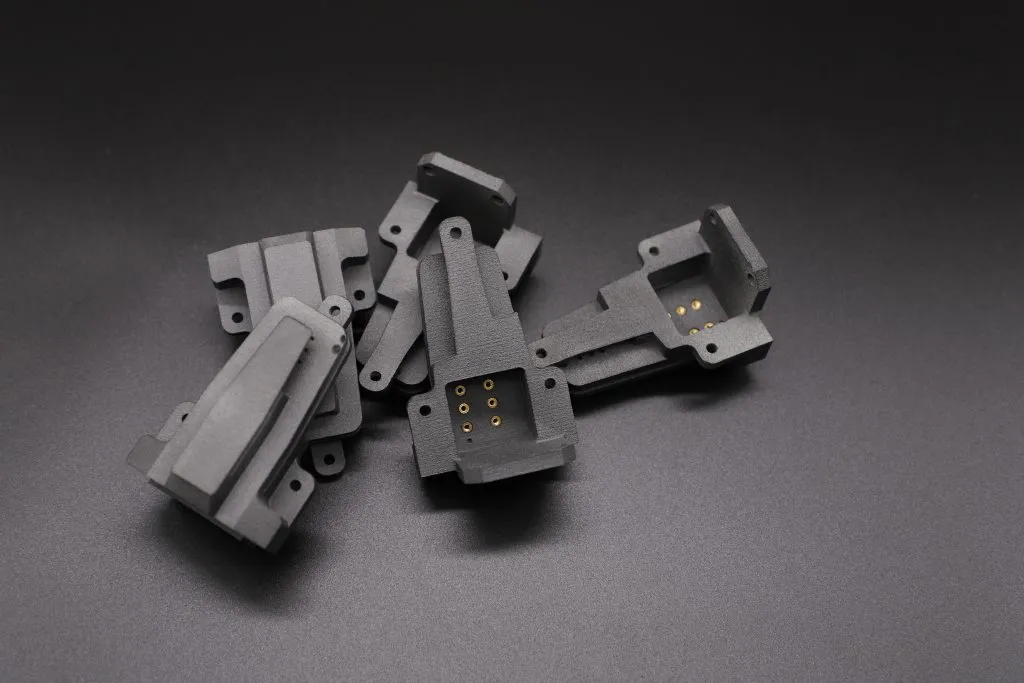 With the advent of chemical vapor smoothing, a technique that smoothes the surface of 3D-printed surfaces and improves mechanical performance through evaporated solvents, 3D-printed plastics are more suitable than ever for small-scale production. This process works with most 3D printed polymers and elastomers, including over 20 3D printed materials available from Unionfab. Learn more about chemical vapor straightening, its benefits and its uses.

What Is Chemical Vapor Smoothing?
Unionfab inherits AMT's PostPro3D chemical vapor smoothing technology. In contrast to physical smoothing processes such as grinding and polishing, no material is removed from the workpiece during vapor smoothing. Instead, a steam finish (FA 326) is placed with the parts in a sealed processing chamber. Although the finishing means are the same, different processing parameters and geometric features are used for other materials. The parts are placed in a 600 x 400 x 400 mm chamber or suspended so that the surface is maximally exposed to steam. Steam adheres to the part's surface and creates a controlled chemical melt. This melt reduces surface peaks and valleys by fluidising and redistributing the material and flattening the surface. Melting also has the effect of increasing the glossiness.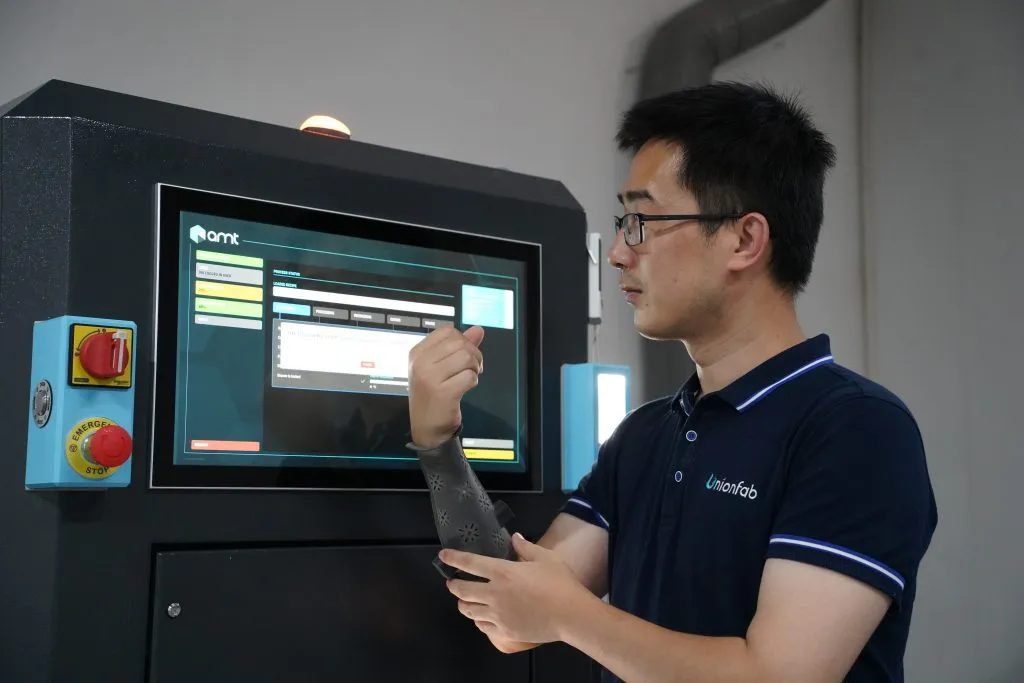 Once the part is finished, the chamber is heated to drain the finish into the holding tank—no residue is left on the parts. Then, the smoothed part is ready for another secondary process, such as shipping or dyeing.
What 3D Printed Materials Can Be Vapor Smoothed?
Nylon 12 (SLS, HP MJF, FDM)
Nylon 12, Glass Bead (SLS, HP MJF)
Nylon 11 (HP MJF)
Thermoplastic Polyurethane, TPU 92A (HP MJF)
Nylon 6 (SLS, FDM)
Nylon 11 EX (SLS)
Nylon 12, Black Pigments (SLS)
Nylon 12, Aluminum-Filled (SLS)
Nylon 12, Flame – Retardant (SLS)
Nylon 6, Flame-Black Additive (SLS)
Nylon 6, Flame-Mineral Reinforcement (SLS)
Nylon 6, Flame – Low Melting (SLS)
Nylon 6, Flame – Fire Retardant (SLS)
ABS-M30 (White, Grey, Blue, Black Colors) (FDM)
ABS-ESD7 (FDM)
ASA (FDM)
Nylon 12-CF (SLS, FDM)
Polycarbonate (PC) (FDM)
PC-ABS (FDM)
ULTEM 9085 (FDM)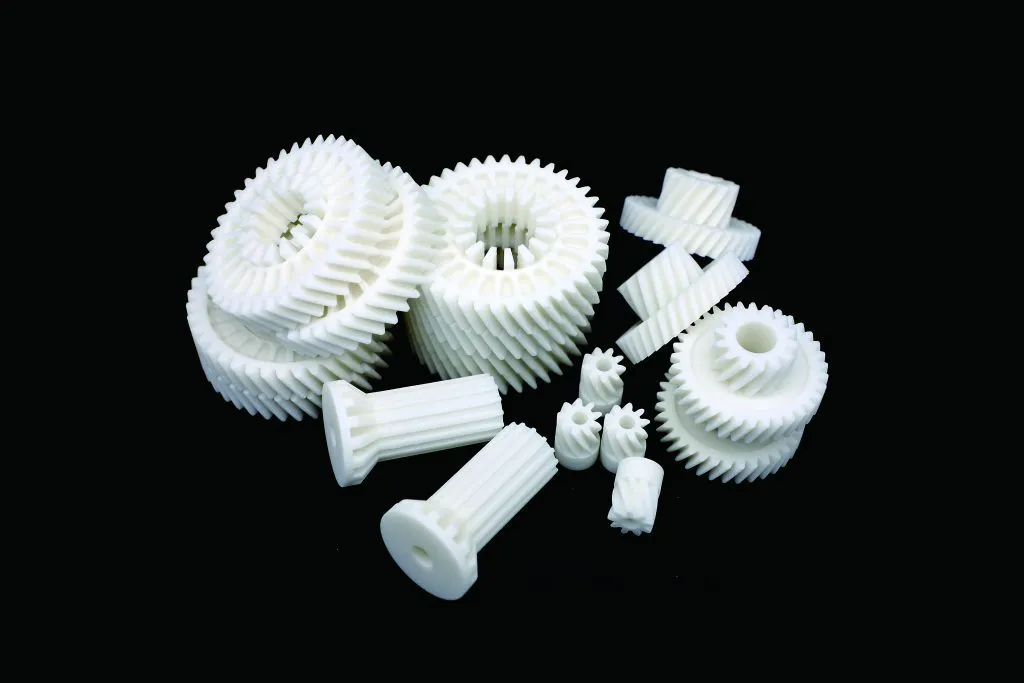 How Much Does Vapor Smoothing Cost?
Unionfab manually checks vapor smoothing based on process, material and quantity. Because the process is batch-based, the cost per part is relatively low and decreases as order volume increases. Unionfab typically adds 1-4 business days to the lead time for steam smoothing.

The Benefits of Vapor Smoothed 3D Prints
In some studies, chemical vapor smoothing improved material surfaces by 800%-1000%. It is important to note that chemical vapor smoothing re-distributes surface material to provide a sealed, smooth surface but does not create a polished surface. There will still be visible surface topology and minimal layer lines.
Chemical vapor smoothing can significantly increase the viability of 3D prints in food processing, medical devices, and consumer products and is recommended for end-use applications in these industries. Notably, vapor-smoothed nylon 12 3D prints effectively reduce bacterial attachment and growth compared to standard nylon 12 3D prints. In addition, studies have shown that the SLS and HP MJF steam smoothing parts both comply with and pass safety and biocompatibility tests.
Other benefits of chemical vapor smoothing include:
A uniform, sealed surface on 3D printed parts
Improved tensile, elongation, and flexural performance
No extra coatings; the surface is the part's material
Significantly reduced moisture absorption
Closed loop, repeatable processing results
Ability to polish non-line-of-sight features
Retains features and dimensional accuracy
No residual chemicals or media in features
Improved cosmetics and enhanced colours