Nearly any metal part can be made quicker, cheaper, and better with metal 3D printing. Let's take a look at the top five applications.
In just the past five years, the additive manufacturing industry has seen dramatic advancements in metal materials, new technologies, and lower-cost metal printers. These factors, along with advanced digital design techniques, are why we're seeing more applications of metal 3D printing in a wide range of industries from manufacturing to healthcare to aerospace.
Let's look at why companies are turning to metal additive manufacturing and then at what they're printing.
DESIGN, THE DIFFERENTIATING FACTOR IN METAL 3D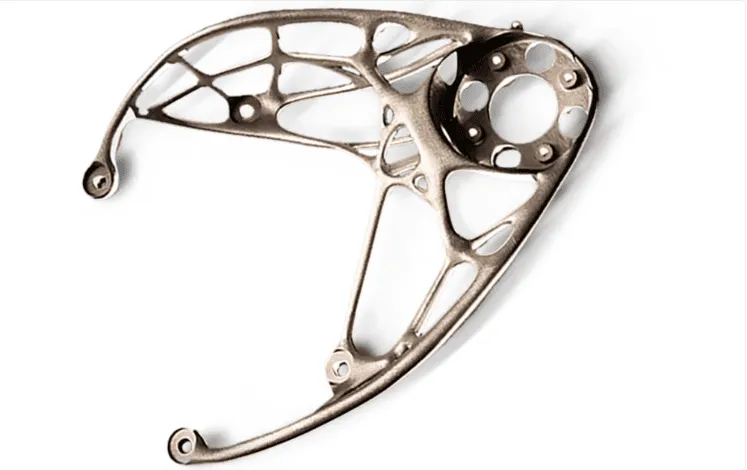 Today, most new products – from skateboards to fuel injectors – are digitally designed. And all designs take into consideration the manufacturing method. However, engineers designing for 3D printing can ignore most of the constraints of traditional metal part fabrication and design to optimize a part's functionality. At the same time reduce material, time, and cost.
For example, take mechanical parts like robot arms or support structures like aeroplane walls; engineers use software to simulate mechanical stresses and design parts with strength just where needed. These parts often have alien-looking lattice structures or hollow spaces, yet can perform better than traditionally manufactured pieces that appear more solid. These 3D printed parts reduce the amount of metal required, lowering cost and weight.
In this case study by Materialize, a 3D printing service and software provider, the company redesigned a robotic suction gripper to cost less than a third and weigh a quarter of the original, and it needs no assembly.
Because metal 3D printing can create parts within parts, engineers can design a complex assembly in one piece. This saves time and labor to assemble parts or perform processes such as welding, and increases efficiency of the final part. The SpaceX SuperDraco rocket engine assembly, for example, is 3D printed in far fewer parts than the earlier casted metal version.
Putting design aside for a moment, let's look at the metals.
ADVANCED METALS DRIVING INNOVATION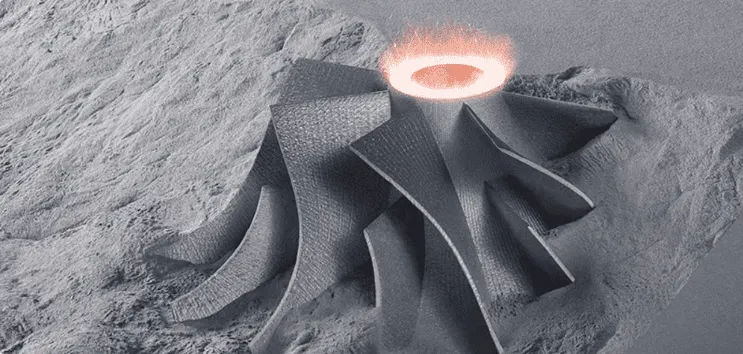 Dozens of metals and high-performance alloys are available for 3D printing with some exclusive to 3D printing. From a wide range of stainless steels for hardness and strength to titaniums that are biocompatible and lightweight, the list includes cobalt cromes, alumiums, nickel-based alloys, gold, silver, platinum, copper, and more. The number of metal purveyors offering lines of proprietary metals alloys for additive manufacturing is growing, which in turn expands the application possibilities.
Metal for 3D printing is typically in powder form and, as such, is more expensive than similar material used in machining. However, because 3D printing is an additive manufacturing technology not a subtractive one, such as milling, less material is needed and less material is wasted.
Old doubts about the strength, integrity, and durability of additive manufacturing metals are fading as more parts are put to the test in aerospace, manufacturing, surgical implants, and virtually everywhere metal is used.
Now that we've covered some of the reasons why companies are choosing to 3D print with metal, let's take a look at what they print.
1. Low-Volume & Specialty Parts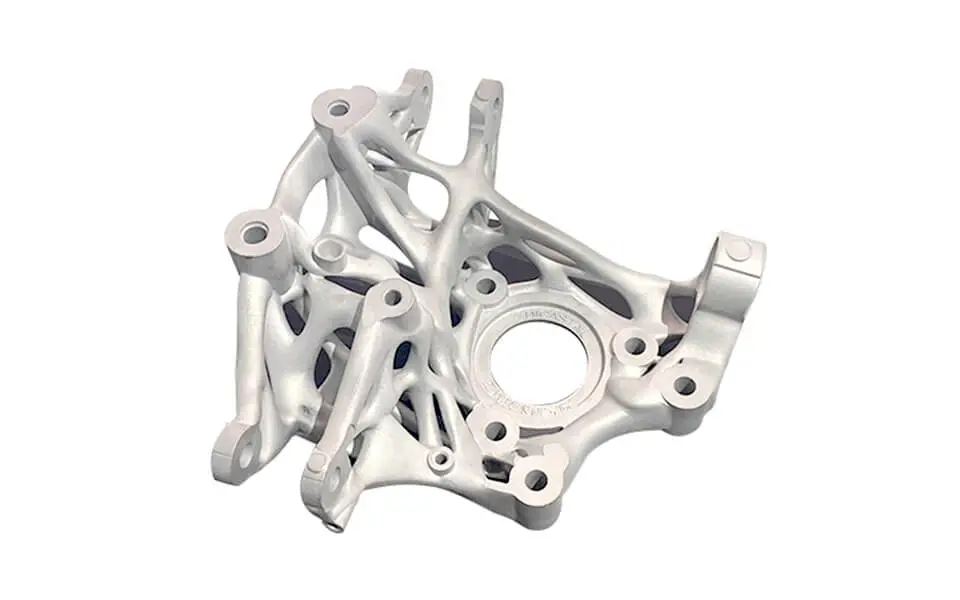 This is the largest and broadest category of applications for metal 3D printing spanning everything from manufacturing equipment to high-end bicycle frames to specialty robotic parts.
Companies choose 3D printing in instances where advanced engineering software has uncovered a better, more efficient part design that can only be produced by 3D printing. With complex designs, such as this hydraulic manifold shown above, often the only method is 3D printing.
Similarly, when a speciality metal part requires additional metal tools to create the part along with additional processes, like welding or assembly, 3D printing is often the faster and more efficient solution. As volume production of a part increases, however, the cost-benefit of metal 3D printing decreases, which is the basis for this category. Some manufacturers, such as BMW, have turned to 3D printing mass production parts, but it remains a niche for metal 3D printing.
Take a look at these companies that turned to metal 3D printing for low-volume and speciality parts: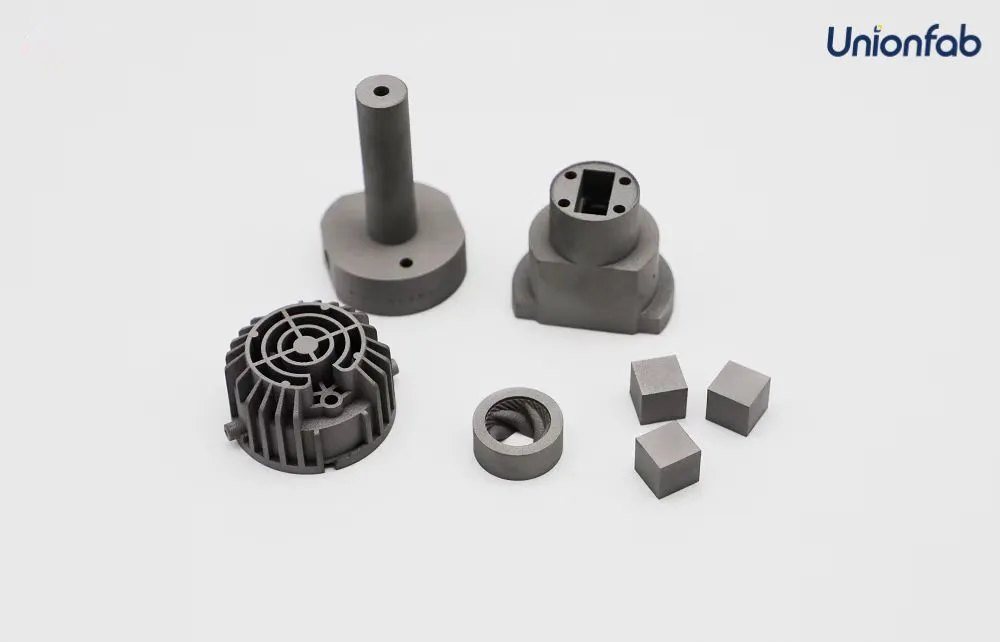 2. Functional Metal Prototypes
From golf clubs to door hinges, printing a metal prototype that functions exactly like the final machined metal part is another top application of metal 3D printing.
Strong metal prototypes 3D printed in their final metal material provide engineers and designers with a proof of concept that goes beyond look and feel; a product's usability, ergonomics, and manufacturability can be put to the test. The high cost and long lead times of milling or molding just a few metal parts is a common barrier to metal prototypes. Metal 3D printing, however, requires no tooling, little machine setup, and production is typically faster (a few days compared to a few weeks for milling), enabling engineers to explore more designs in a shorter period of time and compress their product development cycle. In fact, designers can typically churn out iterations at a fraction of the time compared to traditional methods.
Take a look at these companies that turned to metal 3D printing for prototypes:
Lumenium, a Virginia-based company developing innovative internal combustion engines, reduced their product development timeline by 25% with metal 3D printing from Digital Metal.
Global kitchen and bath fittings manufacturer discovers the economy of rapid manufacturing to fast-track prototypes with unique features, reduce casting development steps, and perform low-batch production while cutting costs.
Shukla Medical uses its Markforged Metal X system to create surgical instrument prototypes for surgeons to test before production.
3. Spare & Obsolete Parts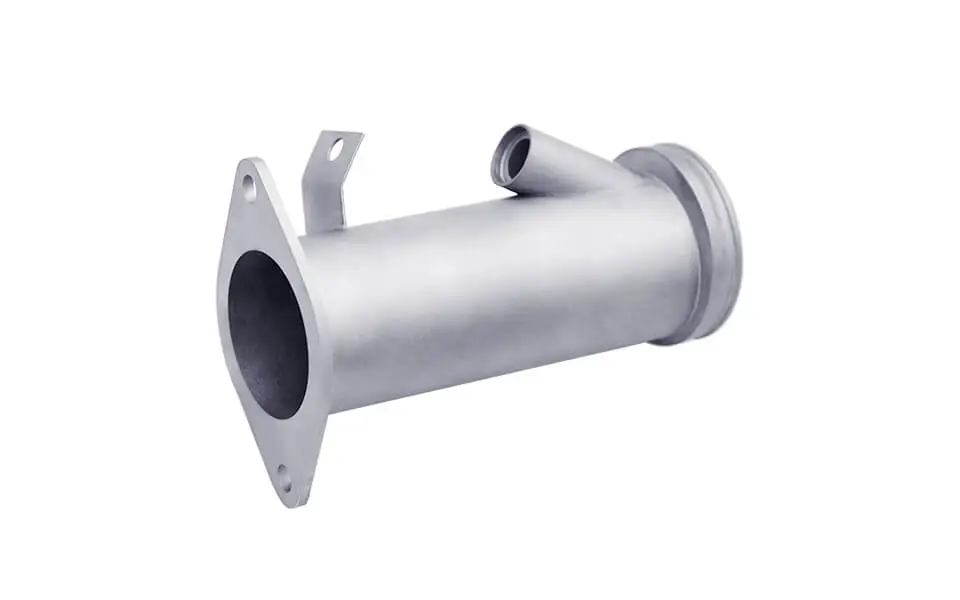 Whether temporary replacements or permanent spare parts, having the ability to print critical parts onsite and on-demand makes metal 3D printers a smart investment for a wide range of organizations. The global pandemic only made the case stronger for shortening the supply chain and having essential parts locally available.
For original equipment manufacturers, there's a virtual revolution brewing for their spare parts management. Instead of warehousing thousands of spare parts, manufacturers can host a digital print-on-demand inventory, saving space and workload. Metal 3D printing can produce physical parts from digital files in a matter of hours or days for larger parts.
Beyond spare parts for today's equipment, metal 3D printing is extending the lifespan of discontinued equipment and expanding repair possibilities for a host of obsolete machines. Combined with 3D scanning to reverse engineer parts and create digital models, today's technology can not only produce a spare part when no part exists, but even improve upon the part, often reducing weight and the amount of material used.
Take a look at these companies that turned to metal 3D printing for spare parts: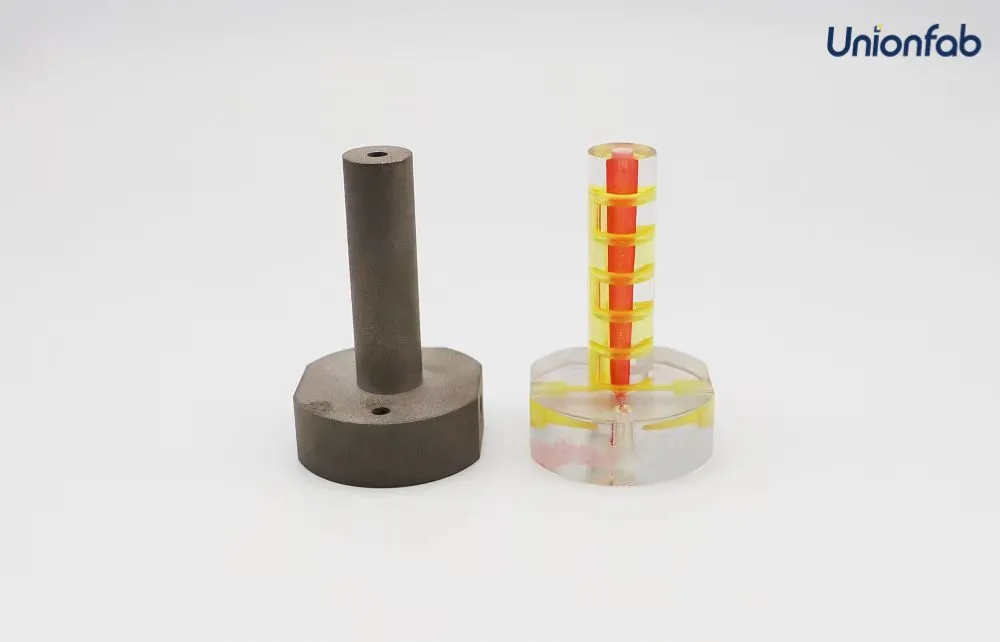 4. Surgical & Dental Implants
The medical device category of metal 3D printing applications is huge, not only in scope but in volume. In terms of project applications for metal 3D printing, healthcare leads the pack, with everything from dental crowns and bridges to hip implants at the top of the list, according to the 2019 report "Healthcare – the Backbone of Additive Manufacturing" by additive manufacturing research firm SmarTech.
Although dental labs do quite a bit of 3D printing with plastics to create molds and ceramics to produce tooth replacements, 3D printing final metal stainless steel implants is growing.
Apart from dentistry, the number of 3D printed metal parts that can be implanted into the human body is nothing short of astonishing. From bone replacements to cranial implants to vascular stents, the essential benefits of 3D printed body parts are customization and unique form.
Surgeons, increasingly dissatisfied with the limitations of off-the-shelf parts, are helping drive a movement toward made-to-order implants customized for a patient's unique needs. The shape of many 3D printed implants are either impossible or difficult to produce with traditional tooling. For example, the hexagonal porous structures of hip-replacement sockets that enable bone growth and increase stability.
Take a look at these companies that turned to metal 3D printing for implants: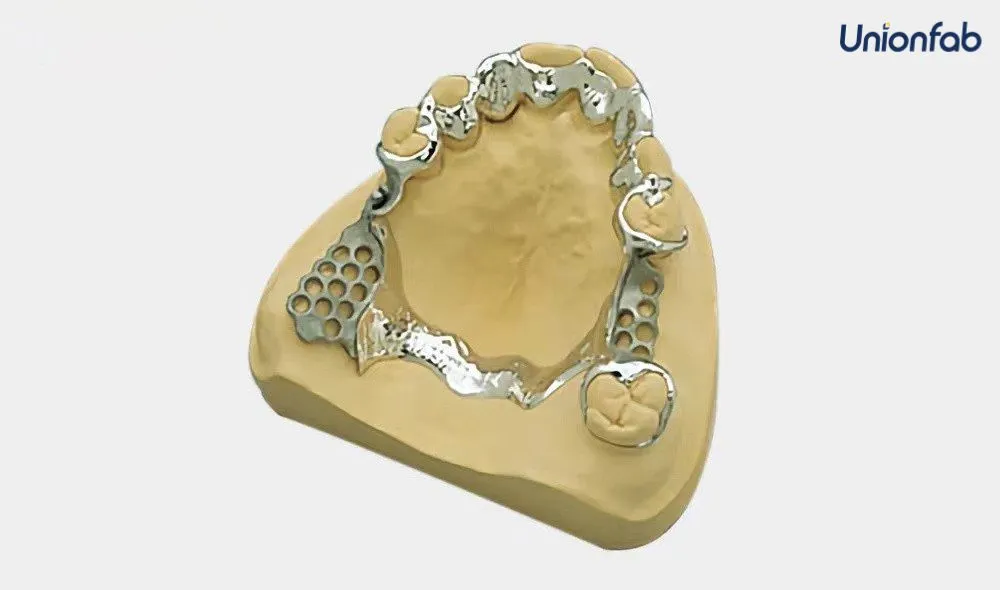 5. Jewelry & Decorative Arts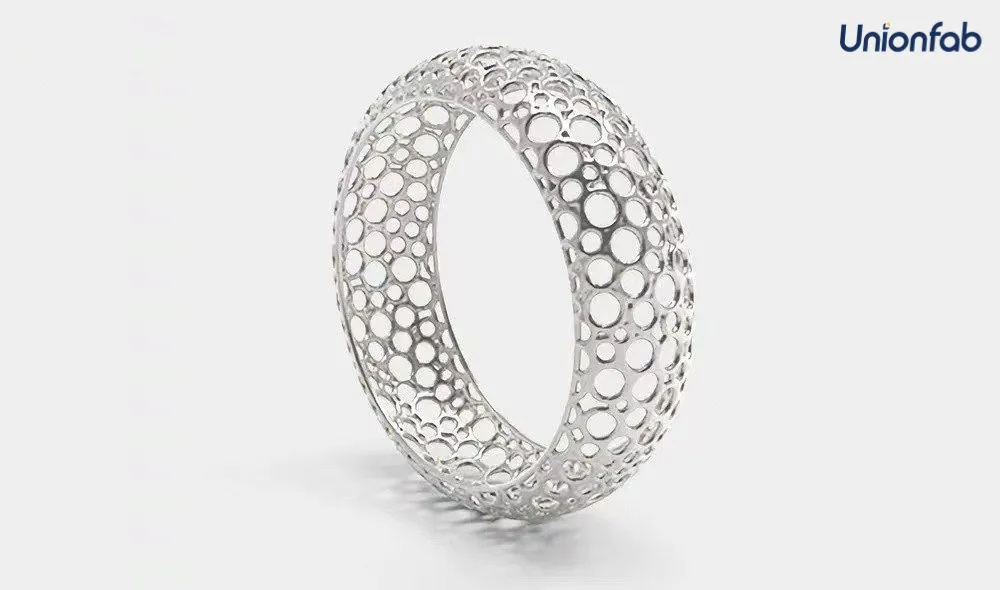 Artists stretch the boundaries of design with 3D printing in mind, especially jewelers, who use the technology to print final pieces out of precious metals. Complex and delicate geometric designs, not possible through traditional methods, enable jewelers to offer unique and bespoke creations.
Jewelers have flocked to 3D printing with plastics for investment casting patterns, which are cheaper and faster to produce than traditional methods, while 3D printing with precious metals is less popular. Yet with the growing competition among online print-to-order service bureaus.
Take a look at these companies that turned to metal 3D printing for jewelry:
Arlid Links, a cutting-edge boutique jewelry company, 3D prints exquisite jewelry out of metal powder made from destroyed illegal firearms seized in conflict zones.
Brazilian jewelry designer, Veronica Nunes, teamed up with 3D printing service bureau Star Rapid to create stunningly intricate designs.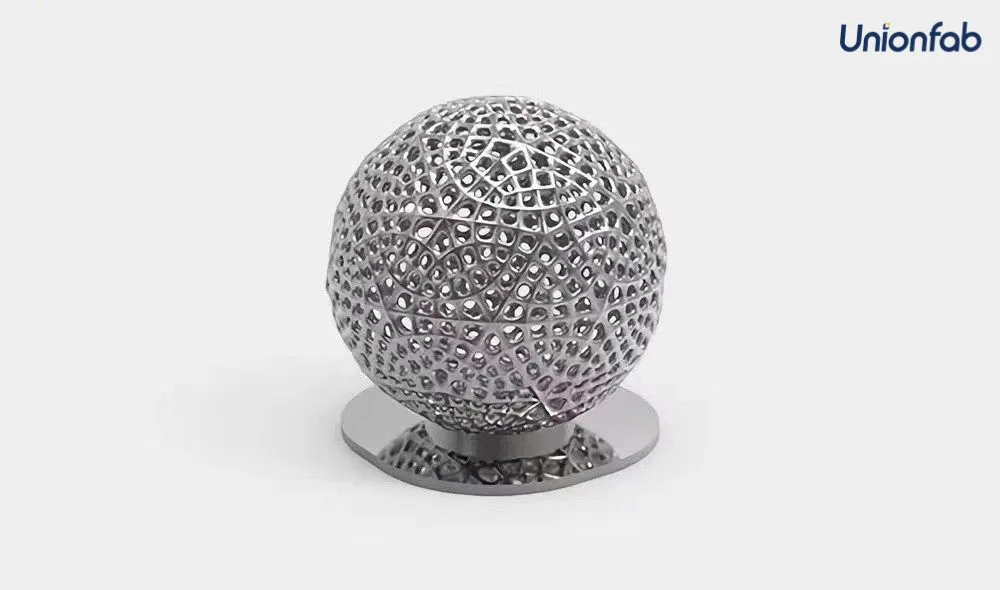 Write-up Source : All3dp / Image & Video Source: Unionfab