Selective Laser Sintering TPU (or SLS TPU) is a thermoplastic polyurethane material. If you're looking for a durable, flexible and rubbery material, this TPU is for you.
This SLS TPU offers many advantages for projects requiring elastomeric materials with excellent elasticity after deformation and high UV stability. You can 3D print parts for various applications, from cars to footwear by creating interesting structural designs. This material also offers hydrolysis resistance, excellent shock absorption and a smooth white finish.
This material meets industry-specific quality standards. However, note that to take full advantage of his TPU material, the minimum wall thickness must be met to avoid issues during the additive manufacturing process. Follow Material Design guidelines when creating 3D files. Additionally, information on the tensile modulus, chemical resistance, or heat distortion temperature of this SLS material is available in the technical section of this material page.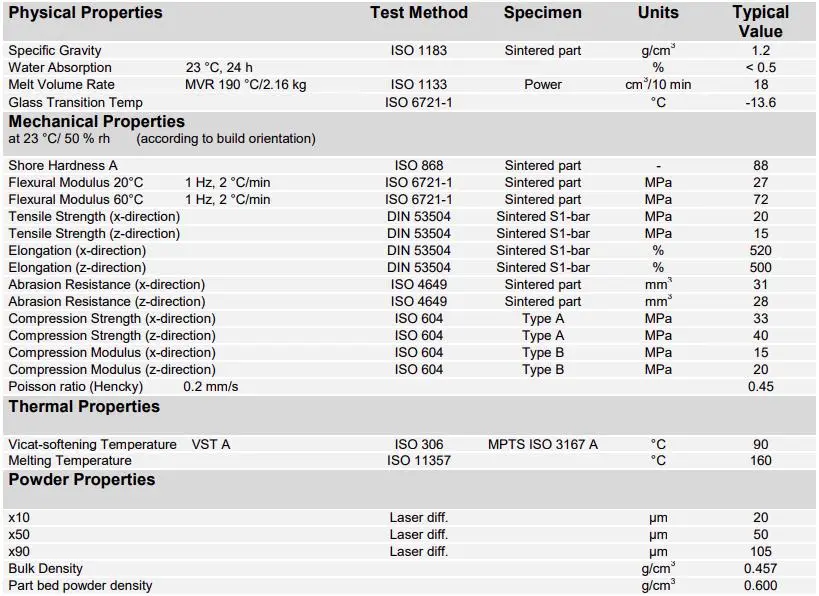 Unionfab currently prints SLS in sizes 350x350x400 MM with Off White Colour.

What are the possible uses for this material?
TPU has excellent mechanical properties. As a result, this material is versatile and can be used in many different applications. For example, parts that require rubber-like resilience or flexible lattices can be easily 3D printed with this material. From functional Prototyping to manufacturing, these material properties offer many possibilities.
High Flexibility
Rubber-Like
Shock Absorption
Rebound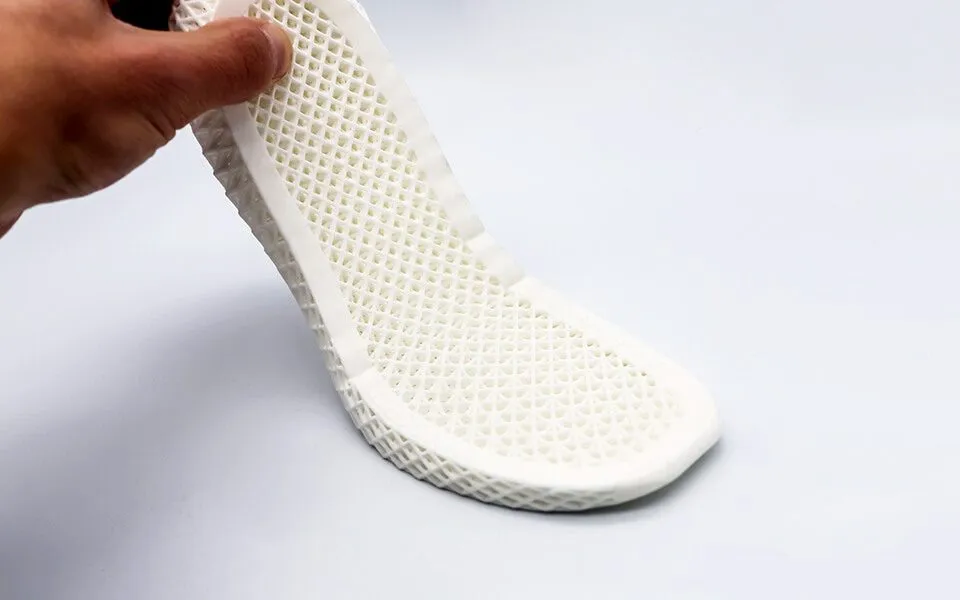 Applications include Low to medium lot production of consumer goods, Flexible parts for industrial applications, Functional prototypes of, e.g. hoses and seals and Prototyping and production of footwear components.
Price
Once you upload your design, we will automatically calculate the cost of printing your design. If you change the object (e.g., material, finish, size, batch control or hollow function), you will find that the price will change automatically. Pricing is based on several factors, including total volume, object size, and bounding box.
Estimated delivery time is automatically calculated when an item is uploaded and whenever changes are made to the item. Shipping time should be added to processing time. Click Here to see our instant quote system.