Unionfab delivered high-quality SLA printed transparent resin lotus sculpture and satisfactory services to Japanese customer Itsuki. Unionfab helped the customer achieve what he needed.
Part1. Customer Background
The application of 3D Printing in the sculpture industry has now involved model repair, visual inspection, artistic creation, relic reproduction, digital sculpture, cultural and creative derivatives, art crafts, action figures, and the model making of innovative cultural products.
The lotus sculpture is used for model visual inspection and model display. Itsuki expected it to present transparent and gradient effects, with a smooth surface and excellent appreciation effect. Combining all these ideas, he chose 3D Printing to achieve his needs.
Part2. Unionfab Role
Without owning a 3D Printer, and after searching online 3D Printing services from many manufacturers on social media, Itsuki decided to trust Unionfab.
According to the needs of Itsuki, Unionfab recommended him SLA Transparent Resin(JC-8100), which has a regular size, a high degree of transparency and high-cost performance. The surface smoothness and transparency can be polished to almost the same transparent effect as the glass. It can be painted with many colours and is mainly used for lampshades and products with high surface requirements.
Find out Unionfab SLA 3D Printing Service and SLA 3D Printing Material if you are interested.

Here are how Unionfab conducts post-process treatment.
Fine Sanding: Sandpaper is generally used for sanding. Before sanding, The Parts need water to avoid the material fuzzing caused by high temperatures. Generally, the lower the label (400/600/800/1000/1200/1500), the larger the sandpaper particles are, and the printing sequence starts with the lower label. However, the surface flatness of the printed products is different, and it's not necessary to completely follow the fixed order. You can also go directly to sandpaper 800 after using sandpaper 400, mainly according to the actual situation.
Polishing: The transparent colour required by Itsuki can be achieved through the precise mixture of varnish and colour essence.
Dyeing Gradient Colour: Gradient colour is relatively complex. Customers need to provide detailed renderings and boundaries, which will take about twice as long as the normal dyeing process.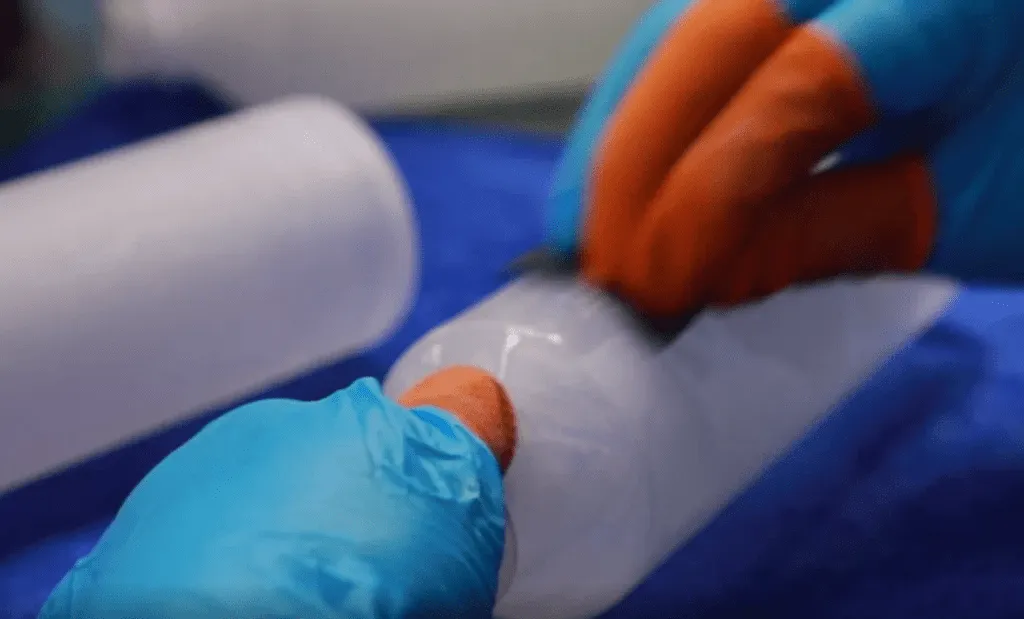 Part3. Customer feedback
"My 3D Parts were printed in SLA Transparent Resin, and I'm delighted with the result. For products with complex structures, the Unionfab team delivers my product on time with high quality.", said Itsuki. "Also, the customer team is professional and provides helpful and careful advice to me. Thank you!"
Unionfab has 20 years of 3D printing process precipitation. As an earlier manufacturer of industrial-grade 3D printers in China, the accumulation of 3D printing technology allows us to use 3D printing to produce the best product effects and precision. Please feel free to try instant quoting on our website or contact us at hello@unionfab.com if interested.