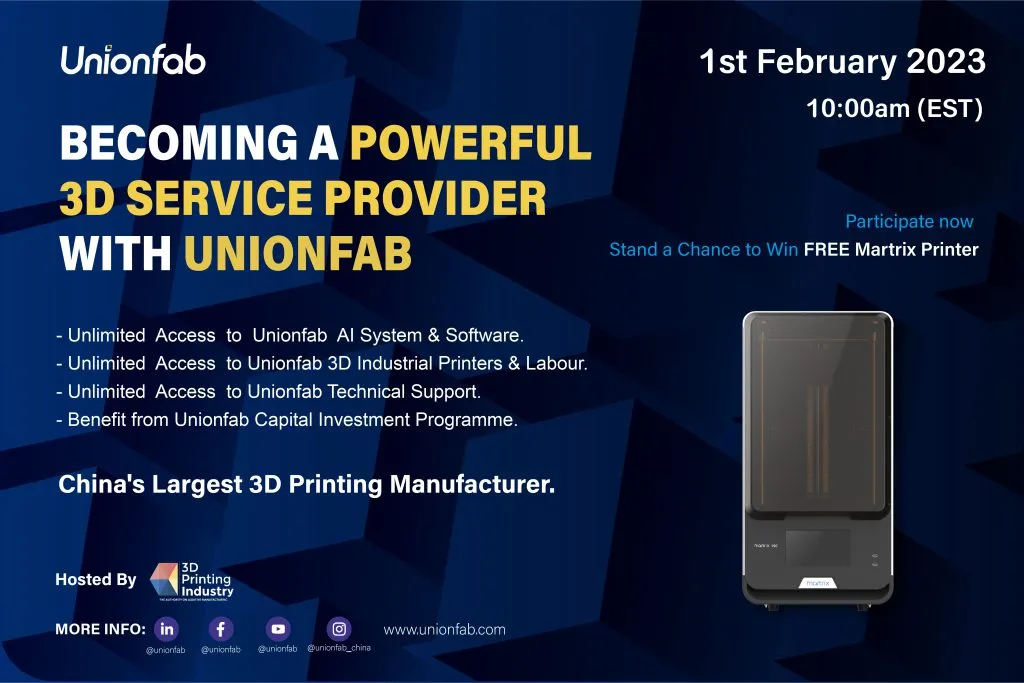 Participate in Unionfab Online Webinar, and stand a chance to win free Martrix 3D printers. (https://www.uniontech3d.com/products/martrix190-3d-printer.html)
Register and participate in the webinar 👉🏻 www.unionfab.com/webinar and you will receive a numbered ticket by email (the same mobile phone number can only get a numbered ticket once through this method).
How to invite friends to earn free printers?
Invite other friends to register and participate in the webinar by sharing your exclusive invitation link. Each invitee will complete the registration, and you will get more tickets. At the same time, you will be informed of your current number of tickets by email. (Therefore, invite more friends to participate in the webinar, and you will have more opportunities to win free industrial 3D printers.)