Through innovative applications of 3D printing and Extended Reality, Unionfab helped breathe new life into an ancient art form.
Introduction
Traditional opera producers are relentlessly pursuing innovations to appeal to wider audiences. An exemplar is the groundbreaking Extended Reality drama "Daiyu Buries Fallen Flowers".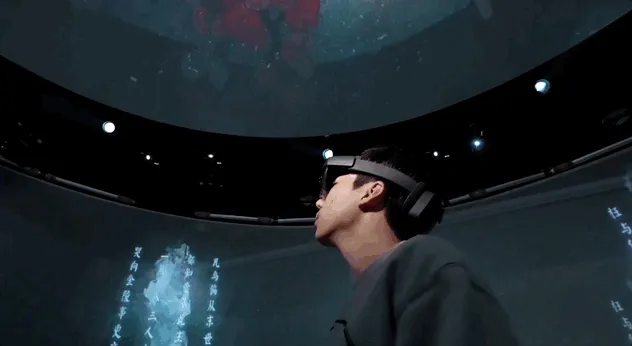 Wandering among 3D-printed miniature stages, audiences are transported into a live performance of traditional opera, experienced through either smart devices or XR headsets. This merges real space with virtually-enhanced visuals in real time, immersing viewers in a synthesis of reality and simulation.
Elegant pavilions and turrets, melodious vocals, and graceful dancing — Read on to see how 3D printing and Extended Reality enliven the scene.
Traditional opera and Technology – Innovation Through Inheritance
Currently, traditional drama practitioners are attempting new ways to bring the general public closer to traditional opera through increased interactivity and technologies like augmented reality on smart devices.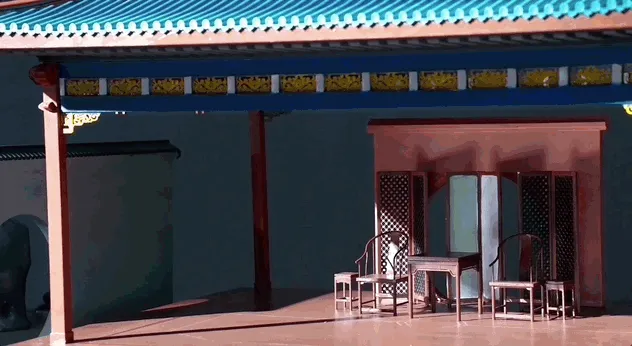 The national project "Research on Integrating Extended Reality with Traditional Opera Performance" explores fusing technology with Chinese opera.
Professor Zhang Jingping of Shanghai Theatre Academy envisions linking "actors, audiences and settings" to create immersive narratives in real 3D-printed environments through extended reality. This combines performance, stagecraft, animation, spatial design and AI – an innovative fusion.
The combination of 3D printing and extended reality liberates actors and designers creatively by expanding possibilities on stage. Audiences interact with virtual content through smart devices, transcending into an immersive sensory experience.
How Unionfab's 3D Printing Transforms Opera Innovation
Unionfab's 3D printing revolutionizes opera production by enabling elaborate stage designs that traditional manufacturing could never achieve. Their precise, efficient processes produce complex sets and props quickly and economically – unshackling creatives' imaginations.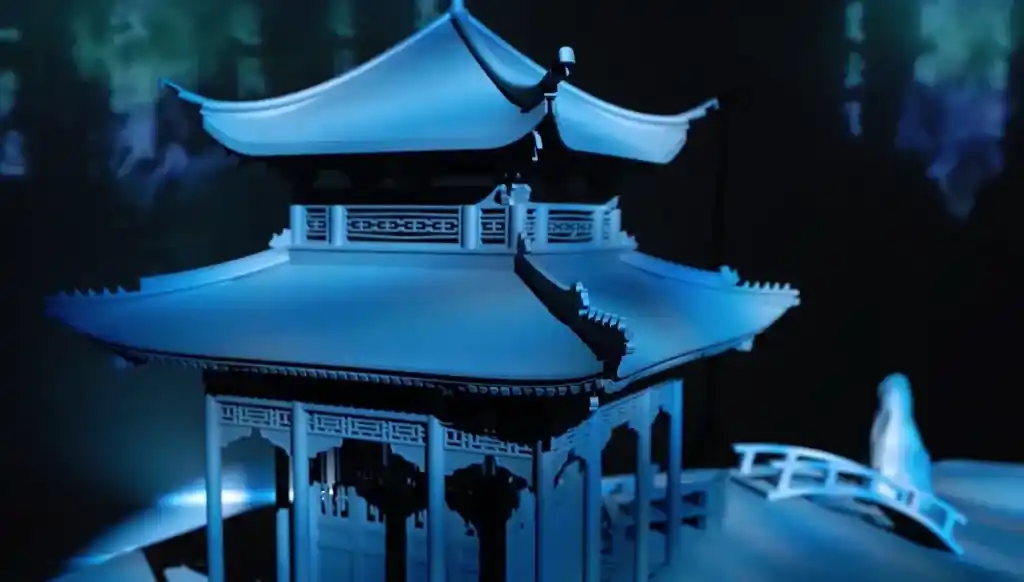 Through meticulous additive manufacturing workflows and post-processing techniques, Unionfab conjures fantastical scenes laden with verisimilitude. In concert with extended reality, this transports audiences into immersive alternate worlds.
Check out our video below to enter the intriguing world where reality meets imagination:
How 3DP Printing Parts are used in modern-day theatre | Unionfab x Shanghai Theatre Academy
SLA for Miniature Architecture
SLA or Stereolithography is an 3D printing process that works by curing liquid photopolymer resin using ultraviolet light. Gain more knowledge about this powerful additive manufacturing method here.

SLA miniature architecture. Source: Unionfab
SLA 3D printing unlocks a new level of delicate complexity for miniature opera stage designs, enabling winding, interlacing forms and multi-planar layers hard to achieve with traditional manufacturing methods.
Unionfab's SLA process produces photo-realistic backdrop elements with intricate detail down to 0.05mm – transforming the possibilities for miniature set design.
Main Applications
Some main applications of SLA 3D printing for miniature architecture: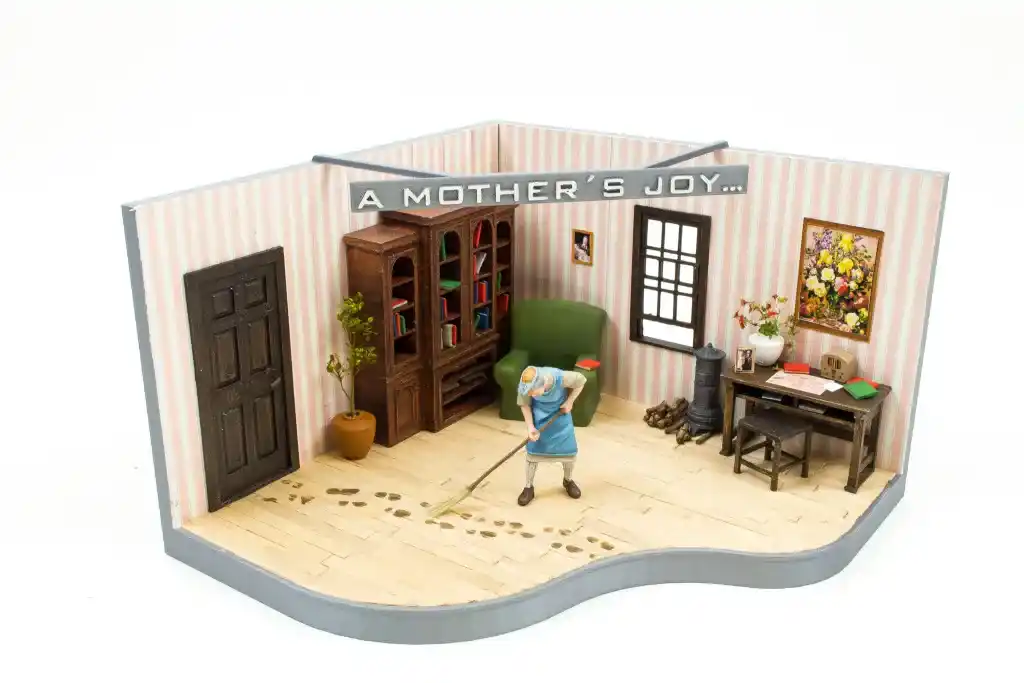 SLA 3D printed diorama. Source: Prusa Research
Prototype models – SLA can produce highly accurate, miniature prototypes of architectural designs. Its high resolution and precision replicates the fine details and complex geometries of the full-scale structures.
Model buildings – SLA printed miniature buildings are used as physical models in architectural presentations, showrooms and museum exhibits. The realistic textures and durable resin materials mimic the look and feel of actual buildings.
Stage set design – SLA 3D printed miniature backdrops, buildings and structures are used in theater, film and opera productions. They provide highly detailed, photorealistic cityscapes, landscapes and architectural scenes at the required scale.
Dioramas – The combination of SLA 3D printing and diorama creation is a match made in heaven for anyone passionate about miniatures, models and worldbuilding. SLA 3D printed miniature architectural elements of buildings, bridges, sculptures and streetscapes are combined to create intricate, photorealistic scenes within dioramas.
Unionfab: A One-Stop-Shop
Unionfab's sophisticated post-processing methods create verisimilitude for XR opera sets through polishing, vapor smoothing, and matte painting techniques.
As a one-stop-shop, Unionfab handles all aspects of production – from model design, 3D printing, post-processing to delivery of finished set pieces.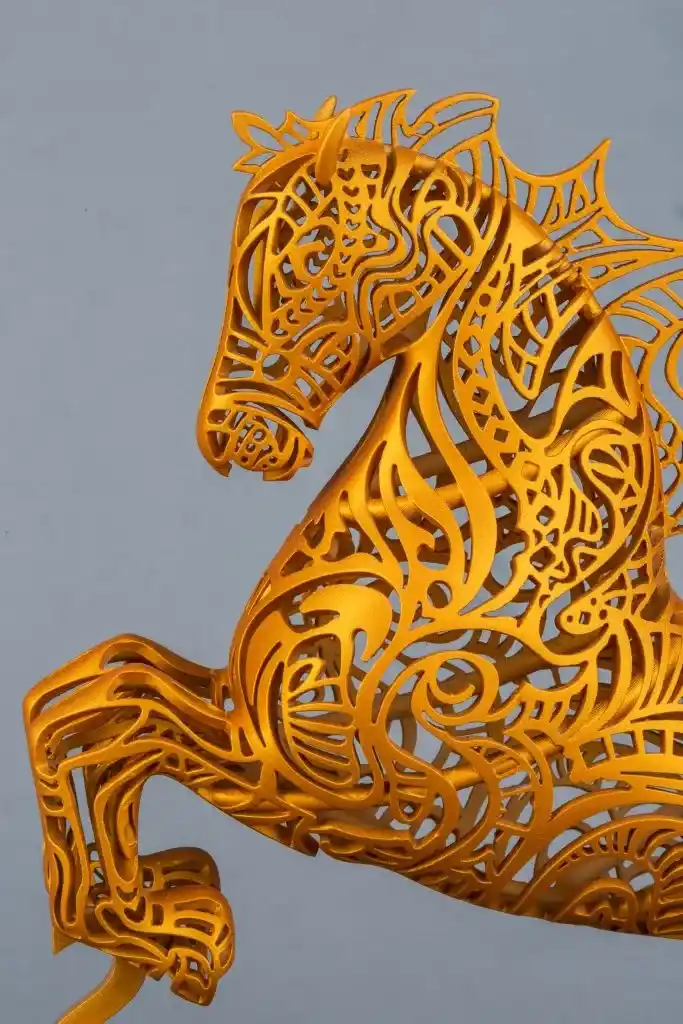 Unionfab finishing techniques: Plating (left) Flocking (middle) Painting (right)
Unionfab has revolutionized application solutions for the culture and creative industries through relentless technological progress. Our 3D printing processes provide unparalleled speed, quality and comprehensive capabilities.
Join us and unleash the possibilities by discovering how Unionfab can transform your creative ideas into physical reality.