Learn about vacuum casting and how it helps you create strong, detailed castings from molds with reduced costing.
Introduction
Vacuum casting is a fabrication technique that uses vacuum pressure to compact resin into a mold.

Vacuum casting process. Source: Marmax Design
The process begins with creating a master model (often through 3D printing or CNC machining) and place it in a mold or vacuum bag made of flexible material. Silicone rubber is poured around the model to create a mold. After curing, the master model is removed from the silicone mold. Casting resin is then poured into the mold and a vacuum pump evacuates air, drawing the mold tightly around the resin to eliminate bubbles and cavities. The resin is cured and the finished part is removed after cooling.
The silicone mold can produce around 20 ~ 50 castings. This allows for rapid prototyping and small volume production of high-fidelity parts.
Vacuum Casting vs 3D printing: Pros and Cons
Pros
Smooth surface finish – Vacuum casting provides an even, smooth surface finish that is often superior to the as-printed surface of a 3D part. The resin fills in layer lines and imperfections, resulting in a more finished appearance.
Detailed replication – Vacuum casting enables resin to penetrate even small gaps and detailed features of a 3D printed part. This allows the resin cast to accurately replicate fine details and complex geometries — Accuracy of up to 0.001 inches.
Enables Overmolding – Vacuum casting produces an inner core and outer shell that are mechanically bonded. This allows 3D printed parts to be overmolded with casting resin for functional applications.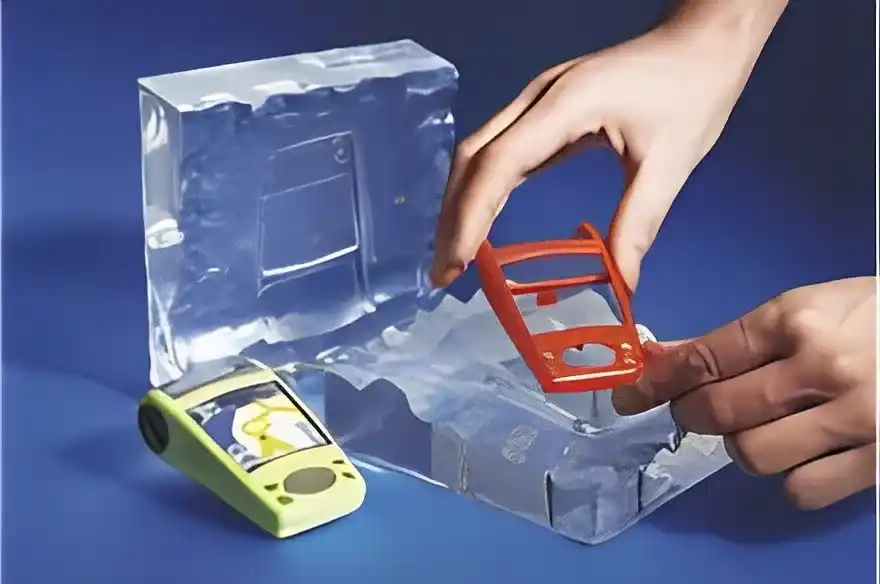 Source: Easyway-ODM
Cons
Limited design complexity – Vacuum casting works best for parts with simpler geometries and features. It can have trouble filling small enclosed cavities and undercuts in complex 3D printed parts.
Restricted material options – Vacuum casting is mainly suitable for rigid casting resins that cure at room temperature. It does not support the wide range of materials used in 3D printing like flexible filaments.
Limited reproduction volume – The silicone mold can only produce around 20 ~ 50 castings. Over time and with repeated use, the silicone rubber mold will slowly degrade due to reduced structural integrity, resin residue buildup and surface deformation.
Increased production time – Vacuum casting a 3D printed part takes longer than simply 3D printing the part itself due to additional process steps and material curing times.
In summary:
Vacuum casting produces more accurate parts with smoother surfaces, while 3D printing enables faster design iteration.
Vacuum casting can reproduce fine details, while 3D printing allows fabrication of moving parts and mechanisms.
Vacuum Casting Methods
Vacuum Bagging
Vacuum bagging is the most basic vacuum casting technique. It involves placing the object and resin inside a vacuum bag. Vacuum pressure is then applied to the bag, compacting the resin around the object. It's a simple method that works well for small and medium sized objects with less complex geometries.
Vacuum Infusion Casting
This method uses vacuum pressure to draw resin into the vacuum bag from an external reservoir. A feed tube introduces the resin into the bag while vacuum pressure draws it in. This ensures thorough saturation of the object, especially those with complex geometries and intricate features.
Vacuum infusion casting uses less resin and produces less waste compared to vacuum bagging. However, it requires a more complex setup with reservoirs, feed tubes and valves.
In summary:
Vacuum bagging is simpler but resin saturation can be incomplete, especially for complex objects.
Vacuum infusion ensures the most complete resin saturation due to the external resin reservoir and infusion feed.
Vacuum bagging is suitable for smaller, less complex parts while infusion works best for larger, more intricate geometries.
Vacuum infusion requires a more complex and sophisticated system compared to simple vacuum bagging.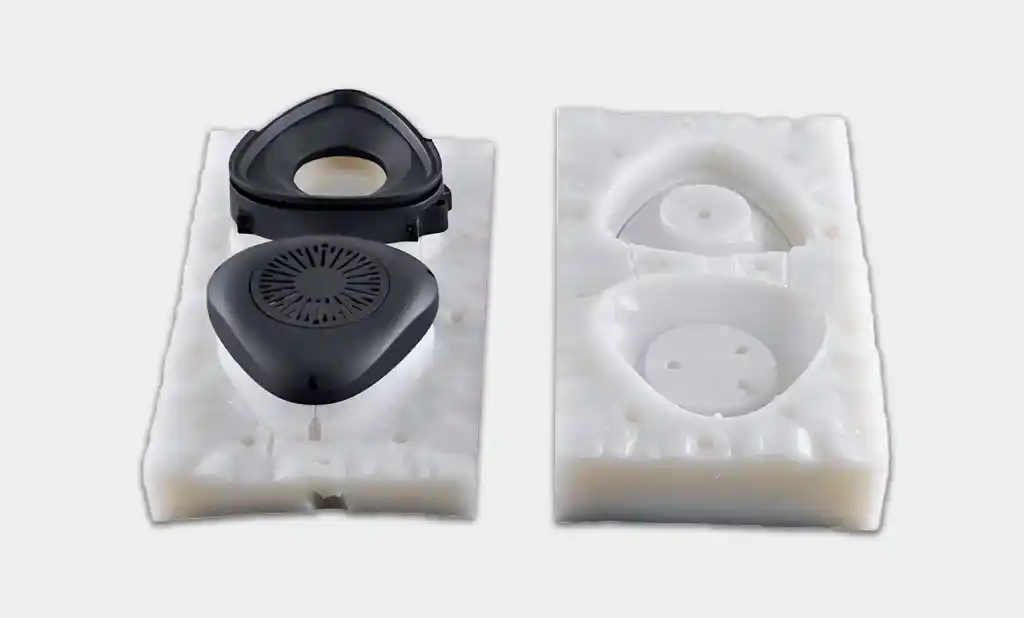 Source: Internet
Materials for Vacuum Casting
Molds
Flexible molds or vacuum bags needed for the casting process. Options are:
Silicone rubber molds – Produce highest fidelity vacuum casts. Require release agents.
Polyurethane rubber molds – Durable but expensive. Require release agents.
Vacuum bags – Inexpensive but limited to smaller parts. Made of nylon-coated fabrics.
Casting materials
| | | | | |
| --- | --- | --- | --- | --- |
| Material | Color | Hardness | Heat-resistance | Properties |
| ABS-like | Beige/Black/White | 83 Shore D | 70-80°C | Have good mechanical properties similar to ABS thermoplastic materials |
| PC-like | Transparent(Color can be customized) | 80 Shore D | 70-80°C | High transparency and low shrinkage |
| PP-like | White/Black | 83 Shore D | 70°C | High impact strength, high elongation at break, and excellent flexibility |
| Nylon-like | White/Black | 87 Shore D | 120°C | High heat-resistance, corrosion resistance, acid and alkali resistance, high strength, and good wear resistance |
| PMMA-like | Transparent(More transparent and expensive than PC -like) | 87 Shore D | 70-80°C | High transparency, low shrinkage, and excellent UV resistance |
| POM-like | White | 80 Shore D | 120°C | Hlgh impact strength, similar to thermoplastic POM |
| Flame resistant ABS | White/Black | 82 Shore D | 60-70°C | Flame retardant materials with fre resistance and mechanical properties similar to ABS |
| Heat-resistant 6160 | Black | 80 Shore D | 200°C | High heat-resistance, other properties similar to ABS |
| Heat-resistant PX-223 | Black | 80 Shore D | 120-130°C | Resistant to medium temperature, other properties similar to ABS |
| Rubber/silicone | White/Black/Translucent | 20-90 Shore A | 100°C | / |
Unionfab vacuum casting material options
Explore our wide selection of materials, or consult our sales for specific needs.
Release Agents
These are applied to the mold surface to prevent the cured resin from bonding to the mold. Common types include:
Wax-based sprays – Easy to apply but can wear off over time.
Silicone-based sprays – More durable but require thorough cleaning of the mold after casting.
PTFE sheets – Polytetrafluoroethylene sheets can be cut to fit the mold and act as a release liner.
Reinforcements
Fibers or fabrics can be added to the resin to improve its strength and stability. Options include:
Fiberglass – Provides high tensile and flexural strength to resin casts.
Carbon fiber – Gives lighter weight and higher strength compared to fiberglass.
Fabric meshes – Nylon and Kevlar fabrics can be embedded in resin for impact resistance.
Tips for Successful Vacuum Casting
Degassing the resin – Degassing the resin thoroughly is essential. This removes air bubbles that could cause defects in your cast. Leave the resin in a vacuum chamber for 5-10 minutes to fully degas it.
Using a release agent correctly – Apply a release agent like mold oil or paste wax to your mold before pouring in the resin. This will prevent the cured resin from sticking to the mold and allow easy removal of the cast part.
Creating a leak-free seal – Make sure all mating surfaces of your mold have a tight, leak-free seal. Clamp the two mold halves together firmly and seal any seams or gaps to avoid air leaks that cause voids in the casting.
Other vacuum casting troubleshooting tips – heating the resin slightly before pouring to reduce viscosity, using multiple smaller vacuum cycles, and adding flow promoters to the resin to help it infiltrate narrow passages in the mold.
Vacuum casting applications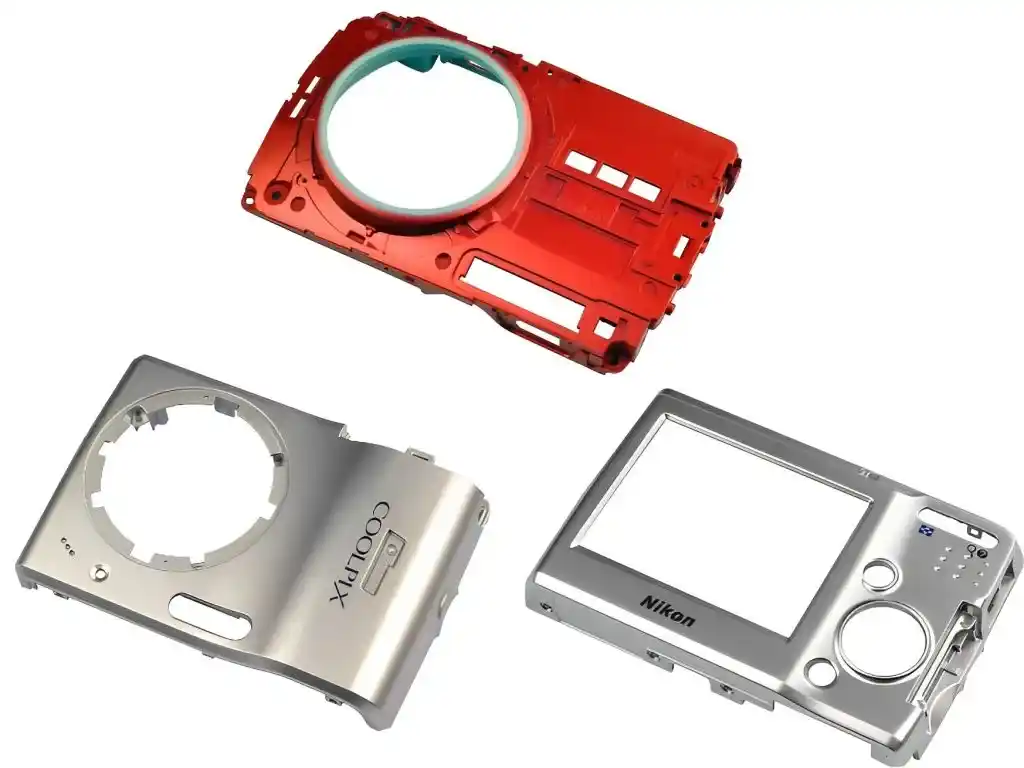 Vacuum casted prototyping parts. Source: Unionfab
Medical and dental devices – Vacuum casting is suited for producing complex, customized dental appliances and medical tools with precision resin parts. The process reduces air entrapment that can impact biocompatibility.
Equipment fixtures – Vacuum cast resin parts are used as durable holding fixtures, jigs and guides for machinery due to their stiff material properties, chemical resistance and ability to absorb vibrations and impacts.
Prototyping parts – Vacuum casting is an inexpensive method for prototype production. Resins and rubber materials enable rapid iterations on designs and part performance before committing to more expensive tooling.
Limitations and Alternatives
Vacuum casting works best for simpler part geometries with open passages for vacuum access. More complex internal features and blind holes can be difficult to fully evacuate.
For parts with intricate internal features, SLA 3D printing may provide higher geometric flexibility, precision and repeatability compared to vacuum casting from molds. You may refer to this article for more information about SLA.
CNC machining from solid blocks of material can also produce complex internal features, though it requires pre-formed raw stock and more material waste. It may be preferred for more material options beyond liquid resins. However, CNC is the most expensive choice among the three.
Vacuum Casting with Unionfab
Being China's leading company for rapid prototyping and manufacturing, Unionfab has extensive experience in vacuum casting. Our technicians are experts in optimizing the process for different materials and part geometries.
Unionfab offers the perfect combination of equipment, experience, certifications, customization options and support to ensure you have a successful and efficient vacuum casting experience.