CNC prototyping is a valuable option for prototyping needs requiring high precision, tolerance, or the use of materials not supported by many 3D printers.

Introduction
CNC (computer numerical control) prototyping has been used in manufacturing for decades as a precise and flexible method for producing prototypes and limited production runs. While 3D printing has expanded the ease and speed of prototyping, CNC prototyping remains an important alternative method worth considering for certain applications.


What is CNC Prototyping?
CNC prototyping refers to using computer numerical control (CNC) machines to produce prototypes directly from digital designs. It involves uploading a CAD model to specialized CAM software to generate toolpaths. The toolpaths are then loaded to CNC machining centers and equipment like mills, lathes, routers, and more that uses mills, drills, and lathes to cut parts from raw material like metal, plastic, wood, or composites.
For more of CNC machining, please read this article.
The key principles of CNC prototyping include:
Quick Iteration – CAD models can be quickly converted to prototypes without costly tooling like molds or dies. Design changes can be implemented rapidly.
Integration with CAD Software – CNC machines can directly interpret CAD (Computer-Aided Design) files, allowing for a smooth transition from digital design to physical prototypes.
Scalable for Production – CNC prototypes can be directly transitioned to production on the same machines.
Subtractive Fabrication – Parts are milled away from solid blocks unlike additive 3D printing. This enables stronger, long-lasting prototypes.
High Precision – CNC machines are extremely accurate, capable of 0.001 inch or finer tolerances. This allows functional testing.
Material Flexibility – CNC can cut all machinable materials including aluminum, steel, plastics, foams, woods, and more. This facilitates realistic prototypes.

Industries Using CNC Prototyping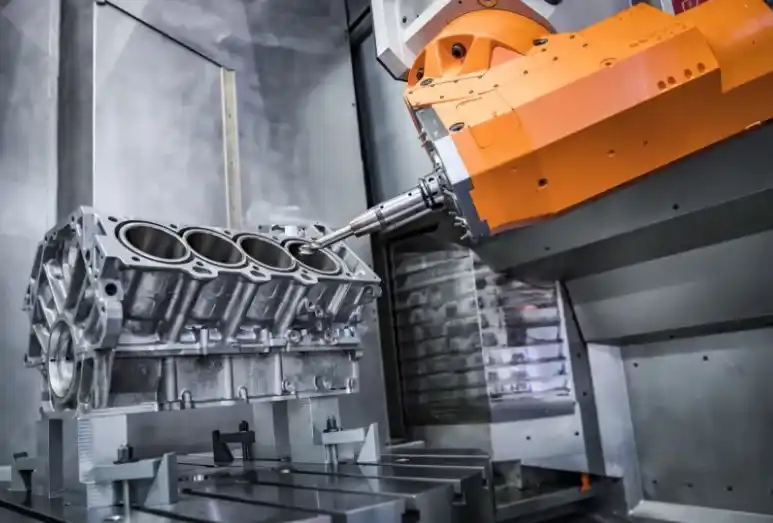 Industries like aerospace, automotive, and medical devices frequently use CNC – cut prototypes early in the design process for form, fit and functional testing of high-precision parts.
For example, aerospace manufacturers prototyping with CNC can produce prototypes featuring tight tolerances from advanced composites and metallic alloys.

Materials Supported by CNC Prototyping
CNC machining supports a much wider selection of materials for prototyping compared to both desktop and industrial 3D printers.
Desktop 3D printers are largely limited to plastics like ABS, PLA, and photocurable resins. While industrial polymer 3D printers support some engineering-grade thermoplastics, metals and composites, some advanced materials used in CNC machining, like high-performance alloys, ceramics, or certain composites, may not be compatible with 3D printing processes.
Note

3D printing materials are formulated with specific chemical compositions tailored for the chosen 3D printing process. For example, a filament material used in an FDM printer is designed to melt and flow through a heated nozzle. This material must have the right melting temperature, flow characteristics, and adhesion properties to work effectively with the FDM process. Altering the chemical composition can affect these characteristics, potentially leading to issues such as poor print quality, nozzle clogs, or warping.
In contrast, CNC machining can work with metals, composites, woods, and advanced engineering-grade thermoplastics – many of the same materials used for production parts. Some examples include:
Metals like aluminum, steel, stainless steel, titanium – ideal for aerospace, automotive, medical devices.
Composites like carbon fiber reinforced plastics (CFRP), fiberglass – lightweight, strong materials for aerospace, automotive.
Thermoplastics such as PEEK, ABS, nylon – heat/chemical resistant materials for aerospace, medical, automotive.
Plastics such as acrylic, polycarbonate – used in signage, prototyping, consumer goods.
Wood for high-precision woodworking and furniture.
Foams for packaging, insulation, architectural models.
Exotic materials for electronics, medical devices including ceramics, alloys.
Softer metals like brass, bronze for jewelry, decorations.

CNC Prototyping vs 3D Printing: Pros and Cons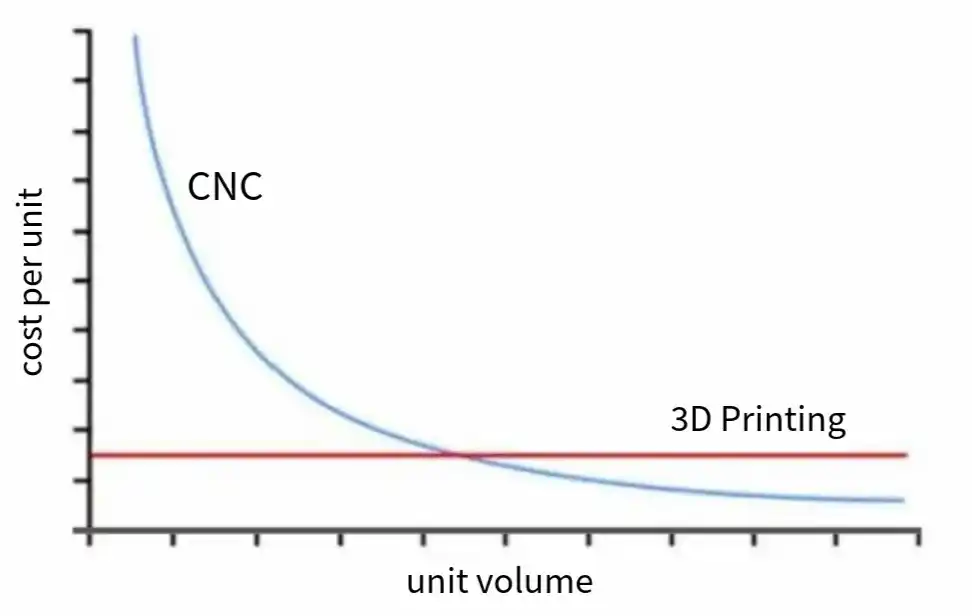 Strengths and Weaknesses of CNC Prototyping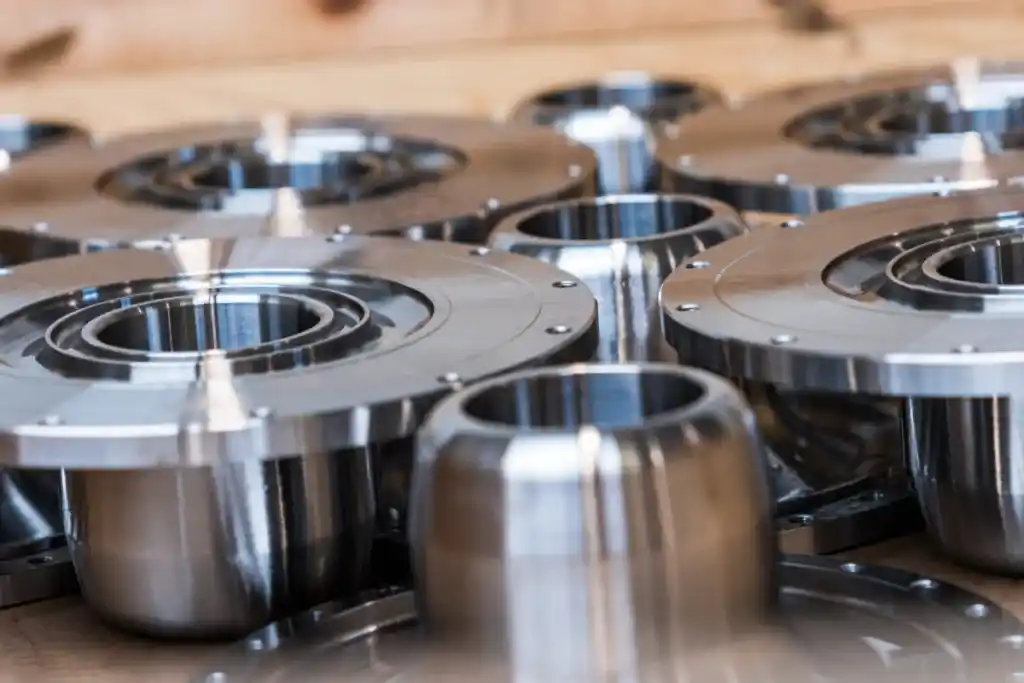 Advantages of CNC Prototyping
High Precision: CNC machining offers exceptional precision and tight tolerances, making it suitable for parts with stringent accuracy requirements.
Material Variety: It can work with a wide range of materials, including metals, plastics, and composites, providing flexibility for different applications.
Surface Finish: CNC machining generally results in smoother and more consistent surface finishes, which is important for applications where aesthetics or low friction are crucial.
Production Volume: Ideal for large-scale production due to efficient batch processing and consistent quality.
Disadvantages of CNC Prototyping
Setup Costs: Higher initial setup costs, including tooling and programming, can be a barrier for small-batch or one-off projects.
Lead Times: Longer lead times compared to 3D printing, especially for complex or intricate parts, which can affect project timelines.

Strengths and Weaknesses of 3D Printing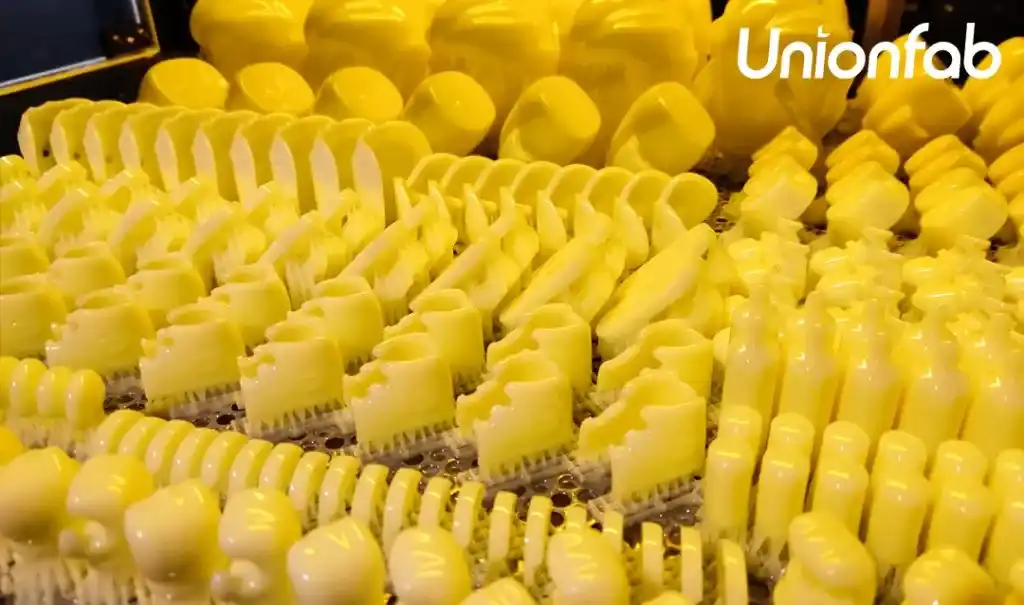 Advantages of 3D Printing
Rapid Prototyping: Extremely fast for producing prototypes and small quantities with minimal setup time.
Complex Geometries: Excels at creating intricate and complex designs that are challenging or costly to produce with CNC machining.
Material Efficiency: Produces minimal material waste, making it cost-effective for small runs and customization.
Low Cost for Complexity: Cost-effective for intricate or customized parts, as complexity doesn't significantly impact the price.
Disadvantages of 3D Printing

Limited Materials: Limited material selection compared to CNC machining, which can be a constraint for specific applications.
Layered Finish: Typically results in a layered or textured surface finish, which may require post-processing.
Tolerances and Accuracy: May have limitations in achieving tight tolerances and precision compared to CNC machining.

Situations Where One Method May Clearly Outperform the Other
High Precision Requirement: CNC machining is the better choice when extreme precision and tight tolerances are essential, such as in aerospace or medical device manufacturing.
Transition to Large Production: CNC machining excels in large-scale production due to its efficiency and cost-effectiveness in batch processing.
Custom or Complex Designs: 3D printing is superior when dealing
with customized or highly intricate designs that are difficult to achieve with traditional machining methods.
Rapid Prototyping: 3D printing is ideal for rapid prototyping to quickly test and iterate designs, saving time and cost in the development phase.
Material Flexibility: CNC machining is preferred when working with a broad range of materials, while 3D printing may be limited by material choices.
The choice between CNC prototyping and 3D printing depends on project-specific requirements, materials, tolerances, production volume, lead time, and desired finish, with each method having its unique advantages and limitations.

Conclusion
CNC prototyping and 3D printing each possess unique strengths. CNC machining excels in precision, material diversity, and is well-suited for medium to high production volumes. In contrast, 3D printing shines in rapid prototyping, short-run production, and tooling-free processes.
In making this decision, it's crucial to weigh the advantages of CNC prototyping, especially when dealing with materials like metals, and its capacity for transitioning seamlessly into large-scale production. By carefully evaluating your project's needs, you can harness the right manufacturing method to bring your designs to life efficiently and effectively.

Try Unionfab's CNC Prototyping Service
With advanced machines and experienced professionals, Unionfab offers efficient, precise, and flexible solutions to bring your designs to life with quality and speed, making it an ideal choice for your prototyping and production needs.