3D printing offers a plethora of creative possibilities for art and design. Here are some innovative ideas to consider.

Introduction
This article explores the captivating potential of 3D printing technology for art and design. Learn how 3D printing enables artists, designers and makers to transcend physical limitations and manifest imaginative works previously unattainable through traditional mediums.

Sculptures and Statues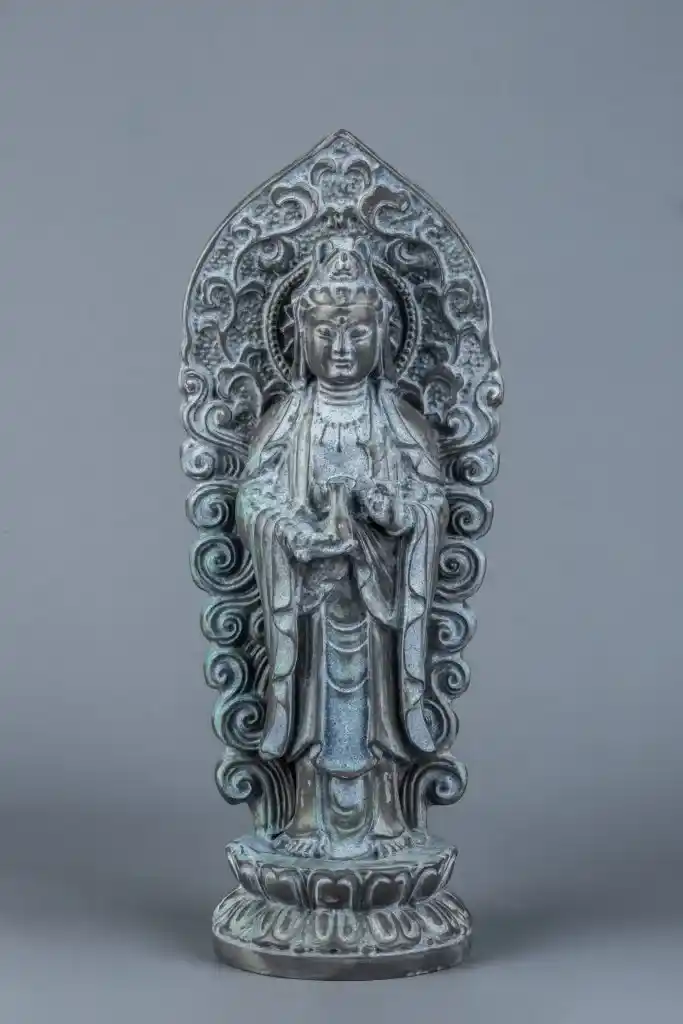 3D printed sculptures. Source: Unionfab
Create intricate sculptures and statues that would be nearly impossible or extremely costly and time-consuming to make using traditional methods. With 3D printing, you can now experiment with various materials and textures, producing both abstract and realistic pieces.

Art toys (Designer toys)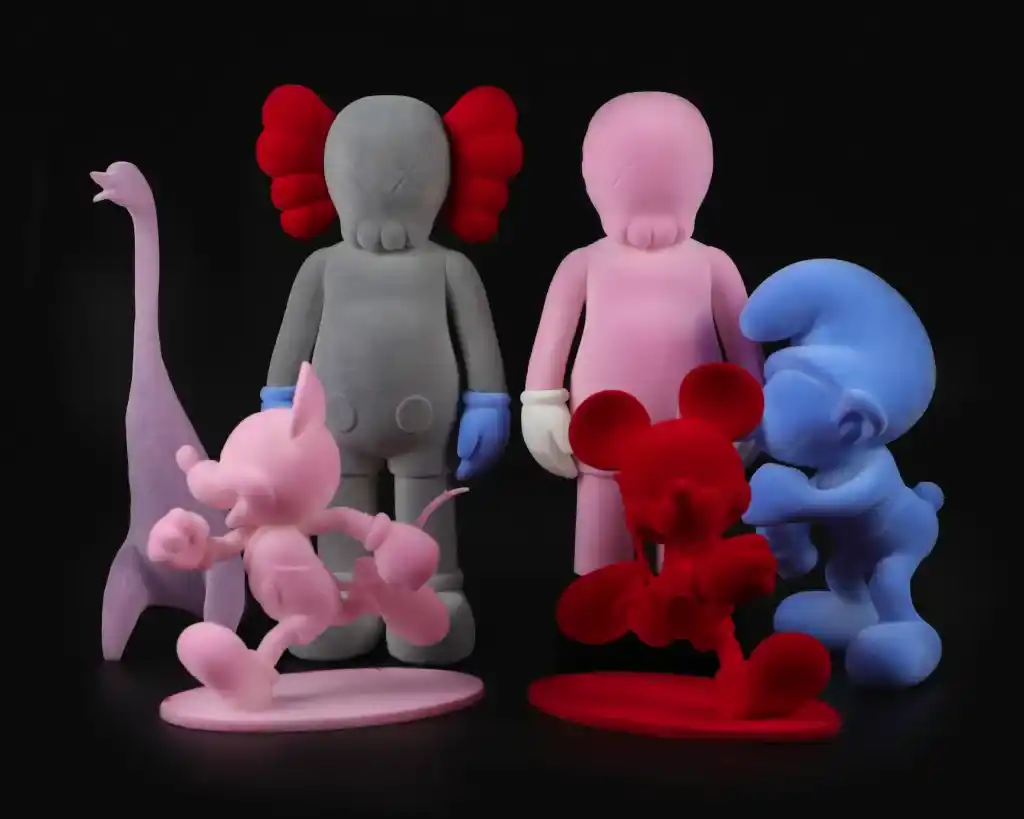 3D printed art toys. Source: Unionfab
3D printing allows very intricate, organic toy designs with textures and details difficult to manufacture otherwise. Using 3D modeling software, each piece can be unique.
The low setup costs of 3D printing for small batches or even single custom toys caters to the limited edition nature of designer toys.

Custom Jewelry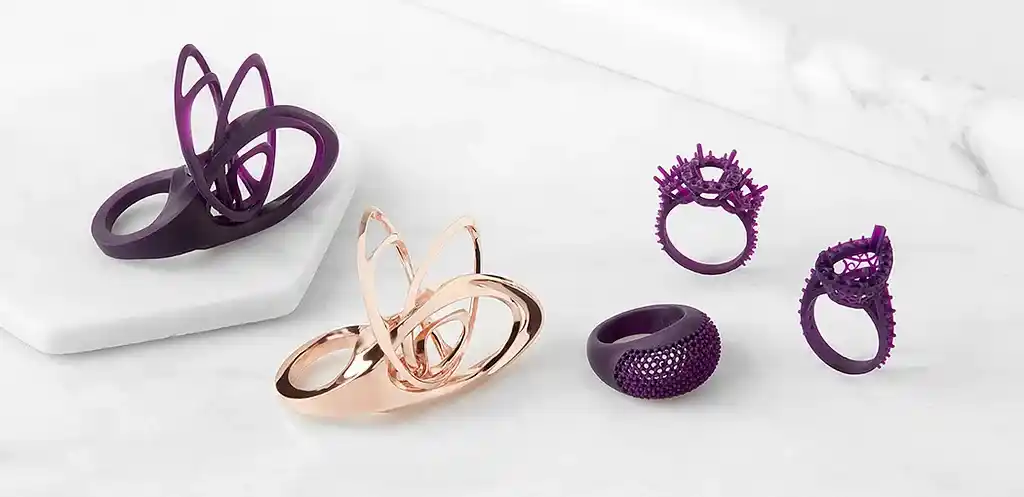 3D printed jewelries and prototypes. Source: Formlabs
Design and 3D print unique jewelry pieces, such as rings, pendants, bracelets, and earrings. You can incorporate intricate patterns, personalized engravings, and experimental shapes that might not be feasible with traditional jewelry-making techniques.

Art Installations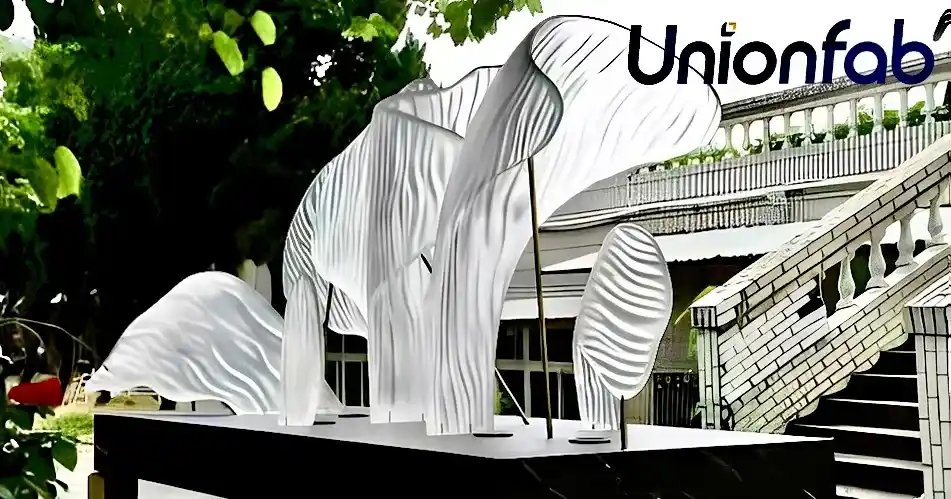 3D printed outdoor art installations. Source: Unionfab
Craft large-scale art installations that capture attention and spark conversations. 3D printing allows you to realize ambitious ideas that might be otherwise difficult to achieve.

Kinetic Sculptures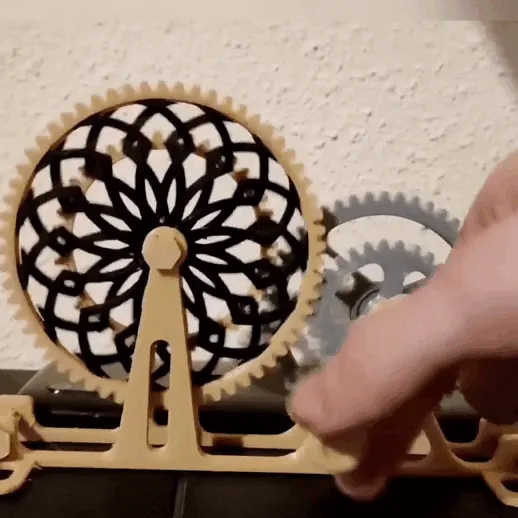 Design sculptures that incorporate movement and motion. With 3D printing, you can create intricate mechanisms and parts that work together to produce mesmerizing kinetic art.

Music Instruments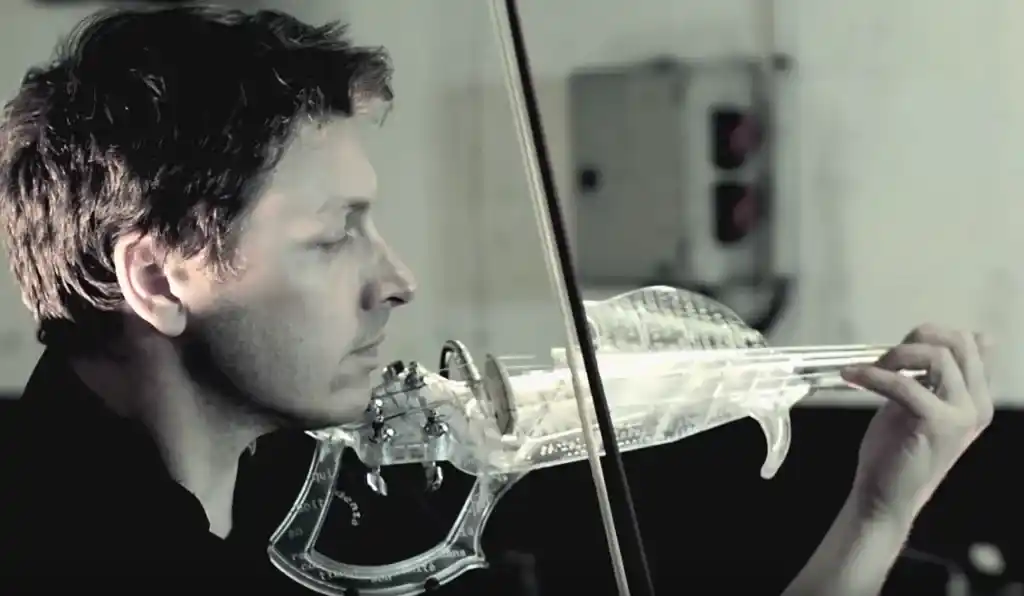 3D printed violin. Source: Laurent Bernadac (left) and Unionfab (right)
Explore the world of music by designing and 3D printing musical instruments. Musicians are already using 3D-printed violins and guitars in their performances. You can also experiment with novel designs to create unique sounds.

Functional Art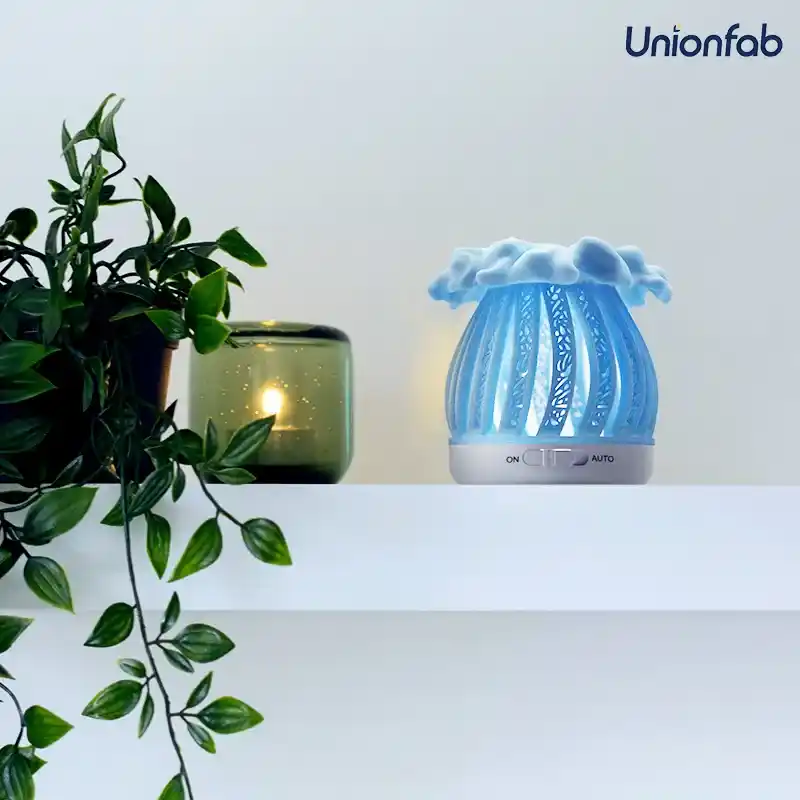 3D printed lamp. Source: Unionfab
Merge art with functionality by designing items like lamps, vases, and decorative bowls. You can combine aesthetics with utility, producing pieces that serve both as artistic expressions and practical objects.

Architectural Models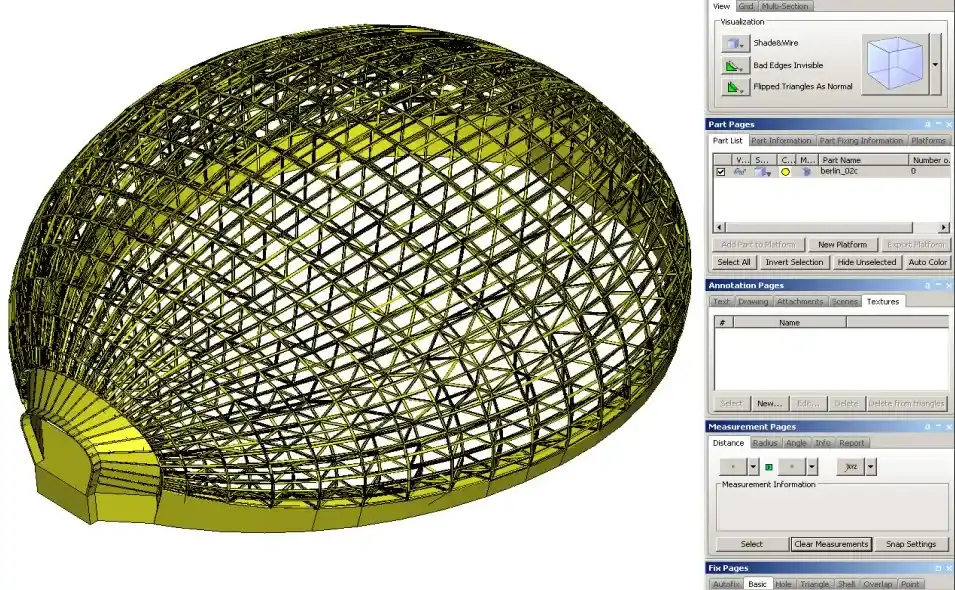 3D printed architectural model to facilitate spatial design. Source: Unionfab
3D printing allows you to create detailed architectural models, showcasing building designs with precision. This is especially useful for presentations, showcasing concepts, and getting a tangible feel for spatial designs.

Sand Table Models and Topographical Maps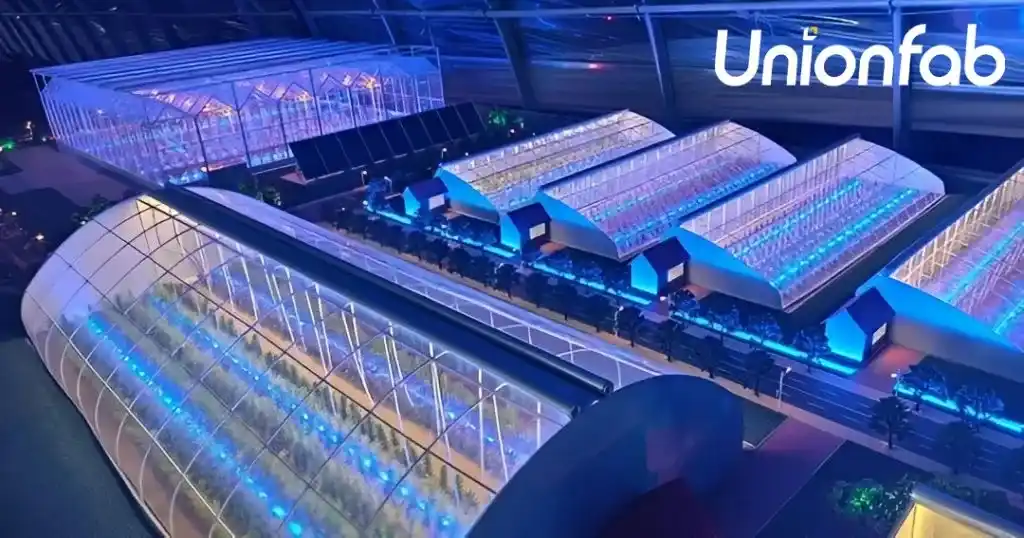 3D printed Sand Table Models. Source: Unionfab
Use 3D printing to create sand table models or accurate topographical maps, showcasing geographical features in an easily understandable and tactile format.

Fashion and Wearable Art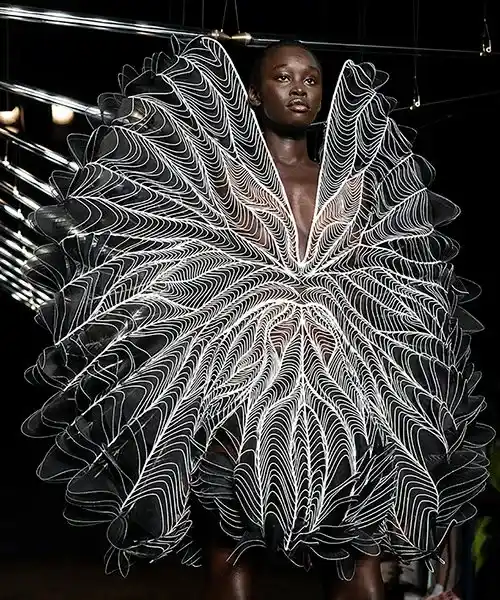 Source: www.designboom.com
Design avant-garde fashion pieces, costumes, and accessories using 3D printing technology. From unique clothing items to bold headpieces, the possibilities for creating wearable art are extensive.

Interactive Art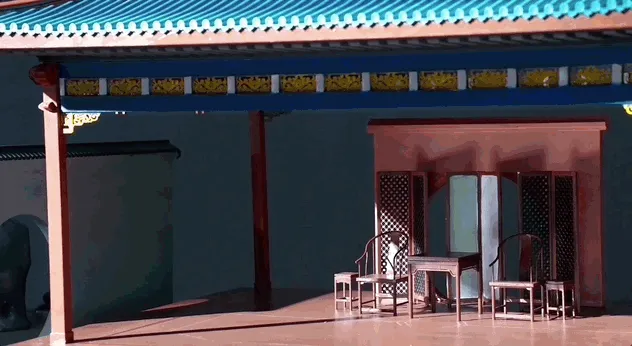 3D printing for XR (extended reality) opera. Source: Unionfab
Integrate technology and interactivity into your art by combining 3D printed components with smart devices, sensors, LEDs, and other electronics. This creates dynamic and immersive experiences for viewers.

Replication of Historical Artifacts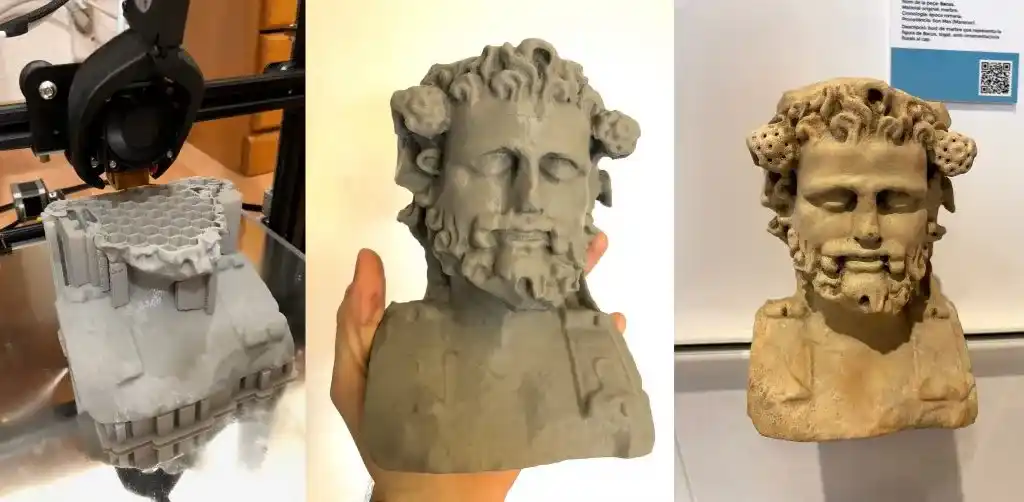 Source: www.simplify3d.com
Replicate historical artifacts and artworks for educational purposes or museum exhibitions. This enables people to interact with and study historical pieces without risking damage to the originals.

Mixed Media Art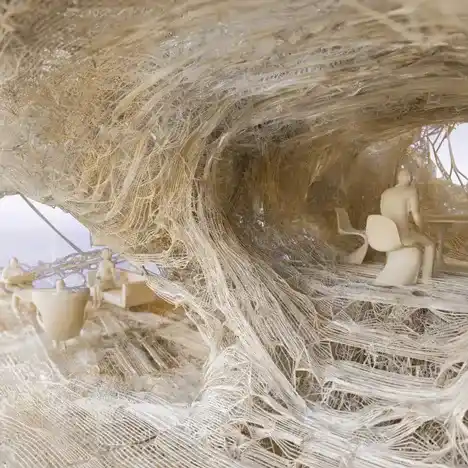 Combine 3D printed elements with other artistic mediums. This fusion of techniques can result in visually captivating and multidimensional artworks.
---
Unleash Your Creativity with Unionfab
Explore the endless array of materials, intricate finishes, and precise machining capabilities that Unionfab offers.
Embrace the fusion of technology and artistry as you craft intricate designs, intricate sculptures, functional prototypes, and much more.
With Unionfab as your partner, the only limit is your imagination. Start your creative journey now and witness the magic of transforming ideas into exquisite works of art.