On October 17th, Allen Yang, CEO of leading 3D printing manufacturer Unionfab, met with the Shanghai Industrial Internet Association to discuss the company's sustainability efforts.
During the meeting, Mr. Yang shared how Unionfab is leveraging 3D printing technology to help clients across various industries reduce waste, enhance production efficiency, and enhance supply chain resilience — all of which contribute to a more environmentally friendly and sustainable approach to manufacturing.
Q: Can you provide current examples of 3D printing design cases in China that are contributing to a more low-carbon energy consumption?
Allen Yang: In the context of the international energy transition and government policy support, manufacturing is increasingly being oriented towards "low carbon" and "environmental protection." This shift is essential not only for the current environmental conditions but also for ensuring future sustainable development. Currently, the transformation of new energy enterprises has significantly reduced their operating costs, which, in turn, has ignited limitless possibilities for the manufacturing industry to undergo a low-carbon transformation.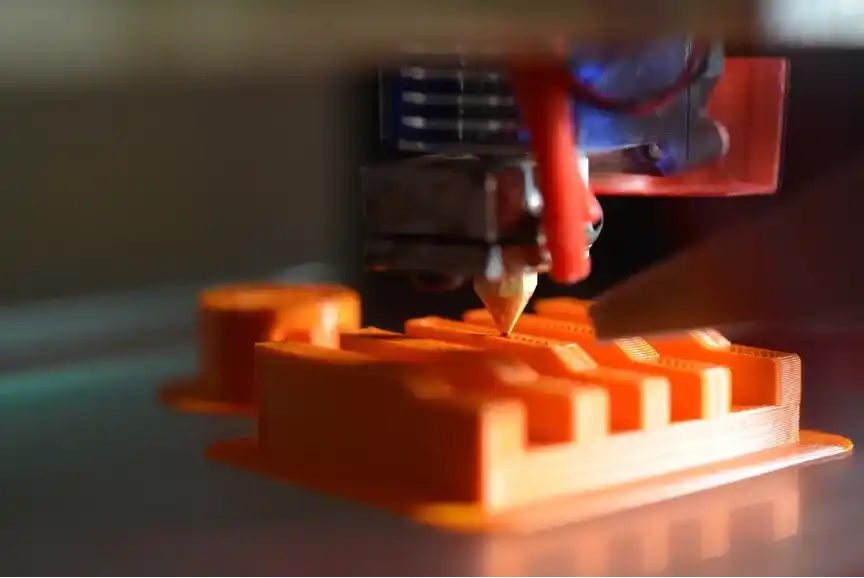 3D printing technology plays a pivotal role in realizing this vision from two main perspectives. First, the 3D printing manufacturing process is inherently eco-friendly, as it utilizes cleaner and more energy-efficient energy sources. Second, the use of 3D printing in product design fosters enhanced creativity, flexibility, and personalization, streamlining the entire process and making it more energy-efficient. This underscores the complementary role that 3D printing technology is poised to play in the future transformation of the new energy sector.
Here is a drone manufacturer's case demonstrating how 3D printing positively impacts the environment. In 2020, a drone manufacturer faced a significant challenge when its primary production method, injection molding, became unviable due to the closure of the mold factory during the epidemic. To ensure timely delivery, the decision-maker opted for a decisive shift to 3D printing technology for part production. After five or six design iterations, the company not only achieved a lightweight upgrade for its products but also improved compatibility with the intricate part designs. This transformation led to the successful mass production of 10,000 to 20,000 pieces.
The case illustrates how 3D printing technology can lead to resource efficiency by reducing material waste, showcases supply chain resilience during disruptions, and emphasizes light-weighting for energy savings. Additionally, the technology's ability to create complex designs enhances product performance and reduces material consumption, prompting the manufacturer to embrace 3D printing technology for subsequent part manufacturing needs.
Q: How can 3D printing contribute to greater sustainability in the manufacturing process?
Allen Yang: It's a common belief that as the 3D printing market expands, limitations related to accuracy and materials will hinder its long-term viability in many applications. However, this assumption doesn't hold true. Regarding materials, the early stages of 3D printing predominantly featured photosensitive resins, known for their excellent surface finish but limited strength. They were primarily used for prototypes or small, non-structurally critical parts. However, Unionfab's parent company, UnionTech, has joined forces with Evonik Industries to develop photosensitive resins suited for functional applications, thus broadening the available material range set to hit the market in the coming years.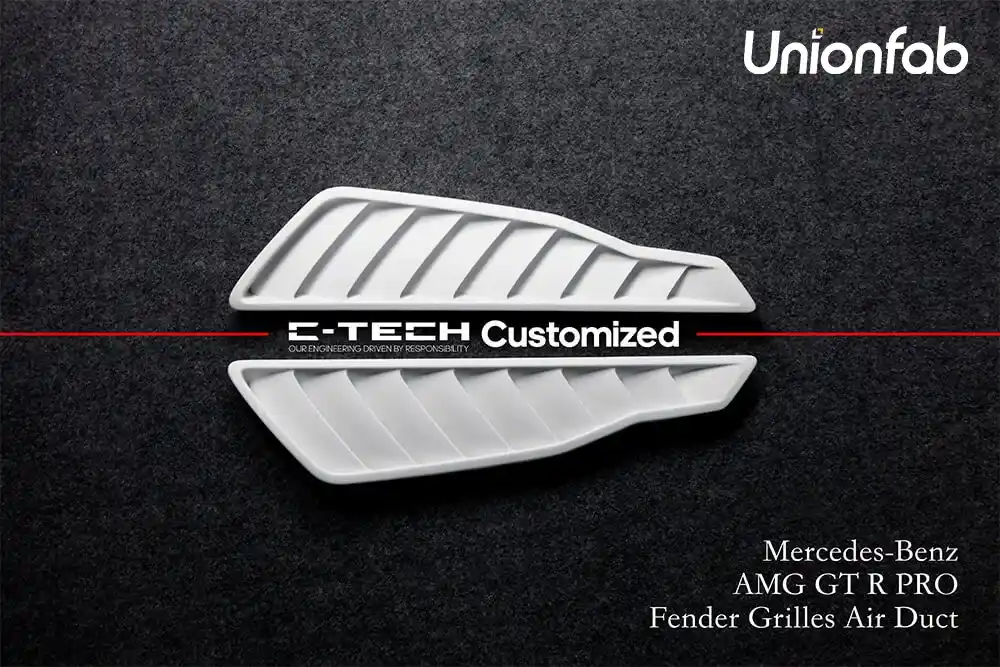 Furthermore, the capacity of Fused Deposition Modeling (FDM) equipment is increasing, expanding the range of functional plastics that can be produced. This implies that plastics previously machined with CNC can now be 3D printed. The same principle applies to metal 3D printing. Originally, metal manufacturing predominantly relied on casting or machining techniques, but advancements now enable products to be created by converting metal into powders and employing laser melting technology. This advancement in materials extends to various metals, including titanium alloys, aluminum alloys, stainless steel, tungsten alloys, and more, showcasing 3D printing's potential for sustainable material development.
In terms of precision, previous light-curing materials were prone to chemical reactions during processing, resulting in thermal deformation. However, with improved material functionality and the advent of artificial intelligence software, this issue has been effectively managed, significantly enhancing printing precision. As a result, metal 3D printing has found practical applications in military, aerospace, and other sectors, emphasizing 3D printing's role in sustainable manufacturing processes.
Q: How can a sustainable 3D printing ecosystem be established? Please provide practical examples.
Allen Yang: When it comes to production capacity, 3D printing is known for its inherent order volatility, which can result in the inefficient use of production capacity and resources during periods of reduced demand. To address this challenge, we advocate the development of an industrial Internet platform that effectively connects domestic and international 3D printing manufacturers. This platform allows for real-time tracking of 3D printer utilization across various networks and encourages the synergistic use of production capacity.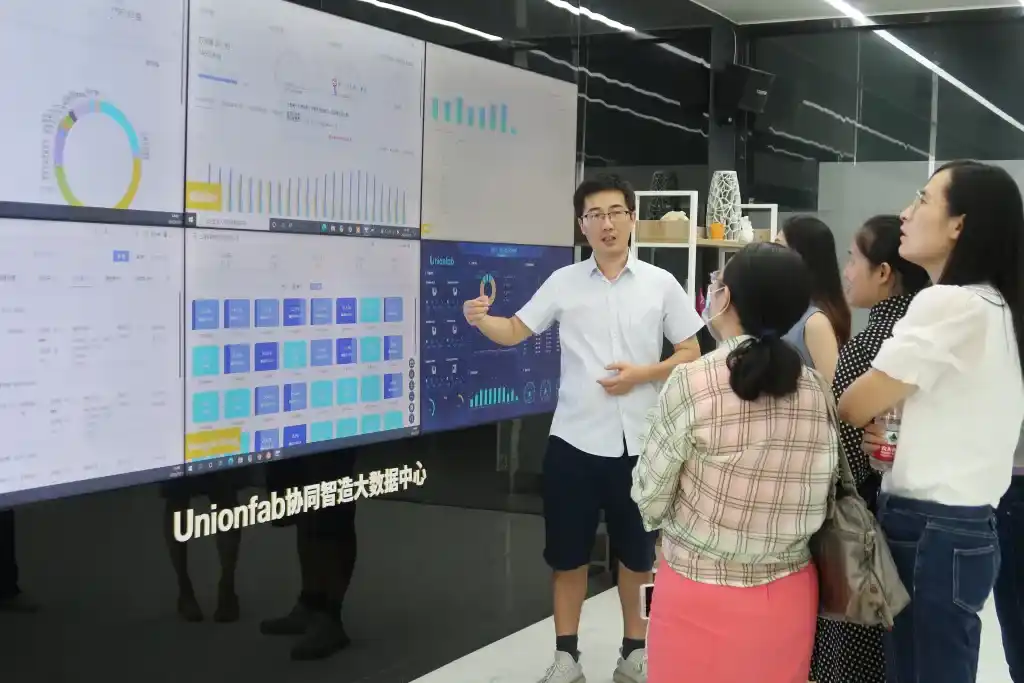 In our approach to ensuring product quality, we start by sending electronicalized, detailed customer requirements when assigning orders to printing manufacturers. This approach significantly reduces information gaps. Additionally, our system incorporates remote quality inspection, enabling us to promptly address production issues. Furthermore, we conduct quarterly assessments and assigns professional ratings to suppliers. Suppliers with low ratings will no longer receive orders. These operations play a crucial role in guaranteeing product quality and efficiently harnessing production capacity.
When it comes to design and modeling, we emphasize collaboration between customers and manufacturers. Our parent company, UnionTech, has introduced software that allows us to perform 3D printing feasibility analysis on 3D models and receive prompt feedback on necessary modifications and optimizations. This not only reduces customers' trial-and-error expenses but also ensures the efficient utilization of resources.
Currently, we utilize a digital network to connect all 3D printing stakeholders, facilitating precise and efficient information acquisition and distribution.